Light Tanks
Medium Tanks
Heavy Tanks
Tank Destroyers
SPGs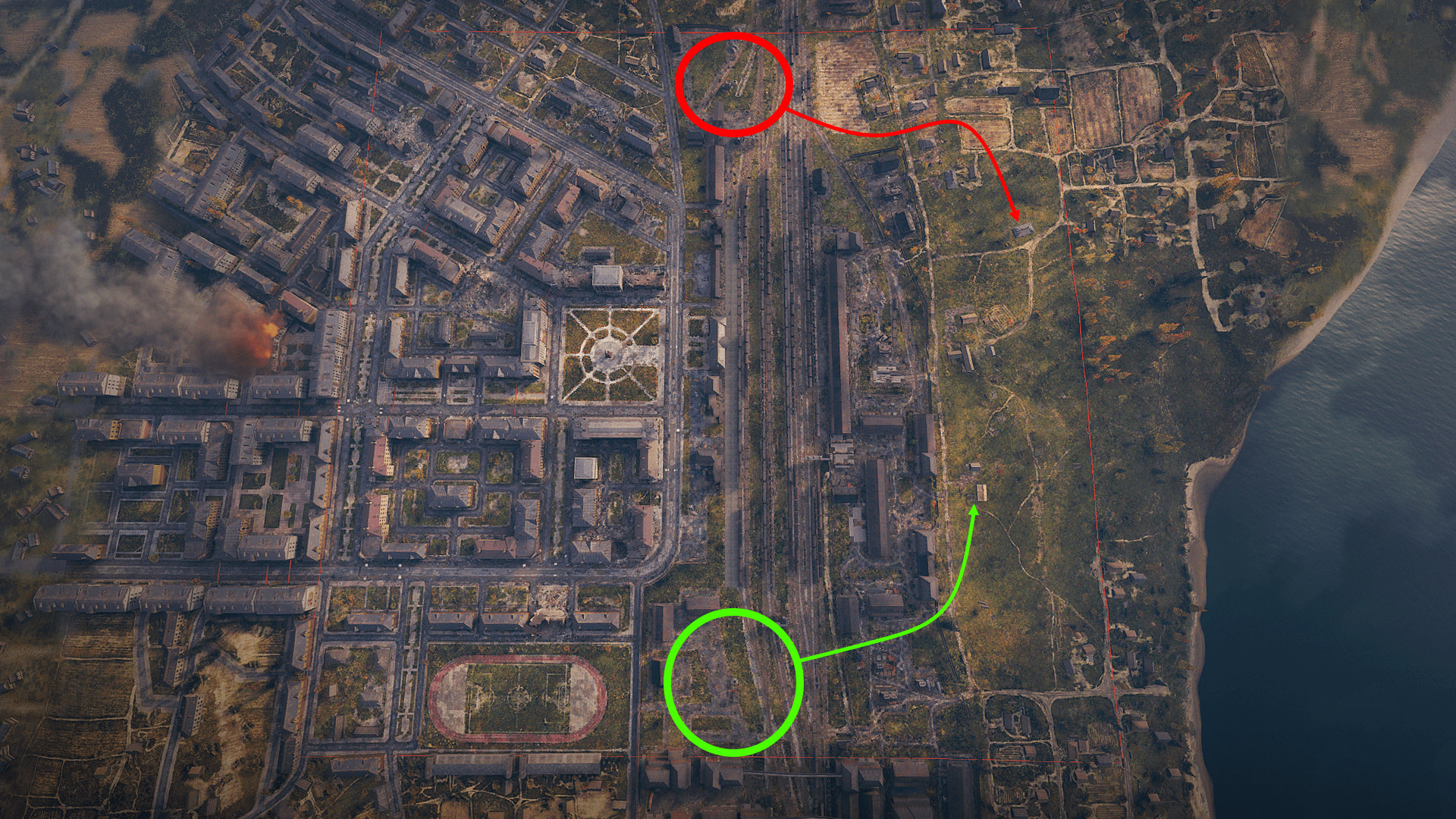 Head over to the northeast (C9) or southeast (H9) areas for spotting and sniping.
Light tanks with strong turrets have an added advantage of hulldown sniping in the east area.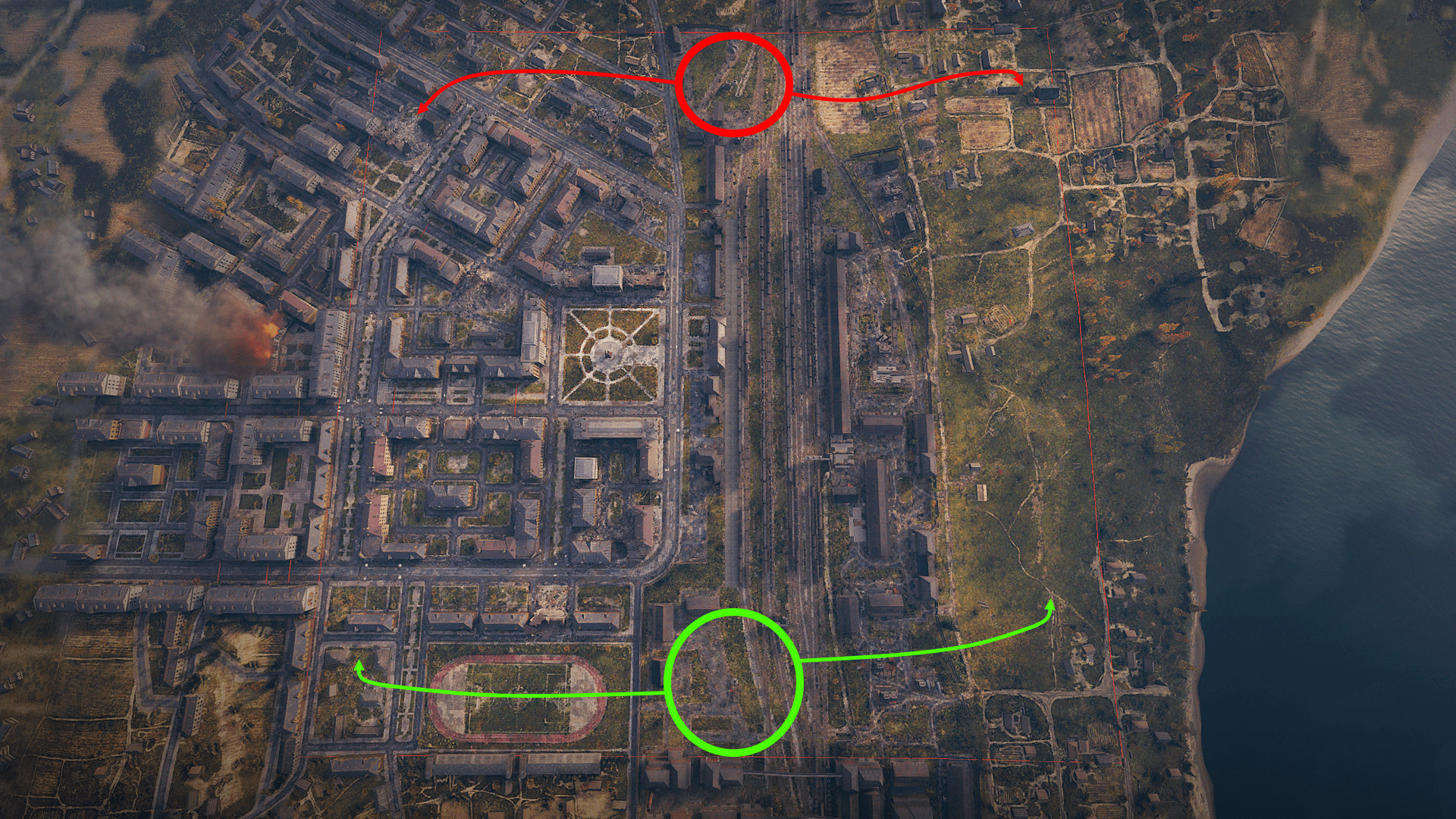 Use buildings (C1 or H1) for cover and keep an eye on activity on the 1 line.
Support your teammates by using the house (D0) for cover or the hills (G0-H0) for hulldown positions.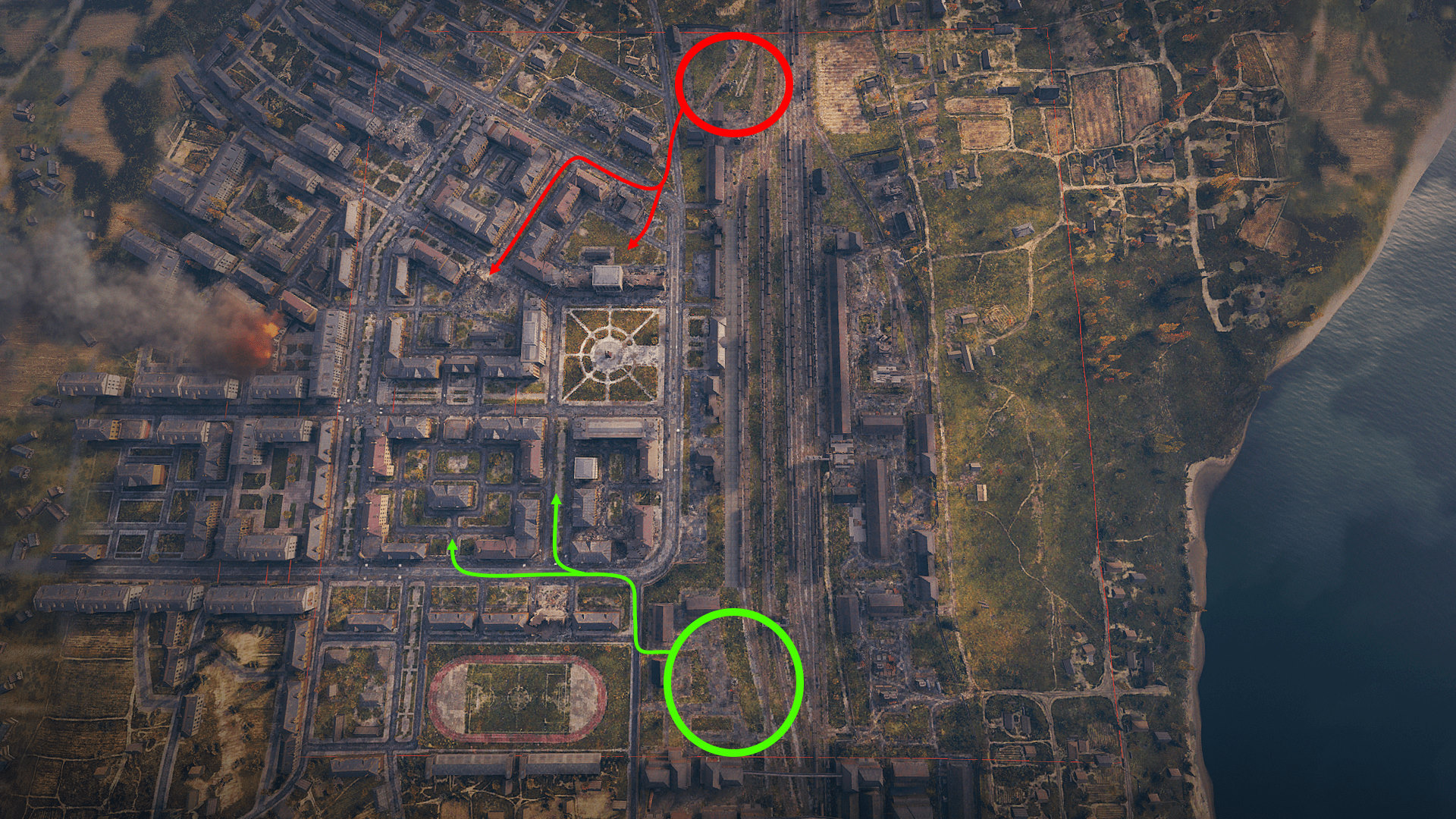 Head to the enclosed parts of the city (E2–F2), where fighting breaks out quickly.
City battles are all about alpha damage, side scraping, and hitting enemy weak spots.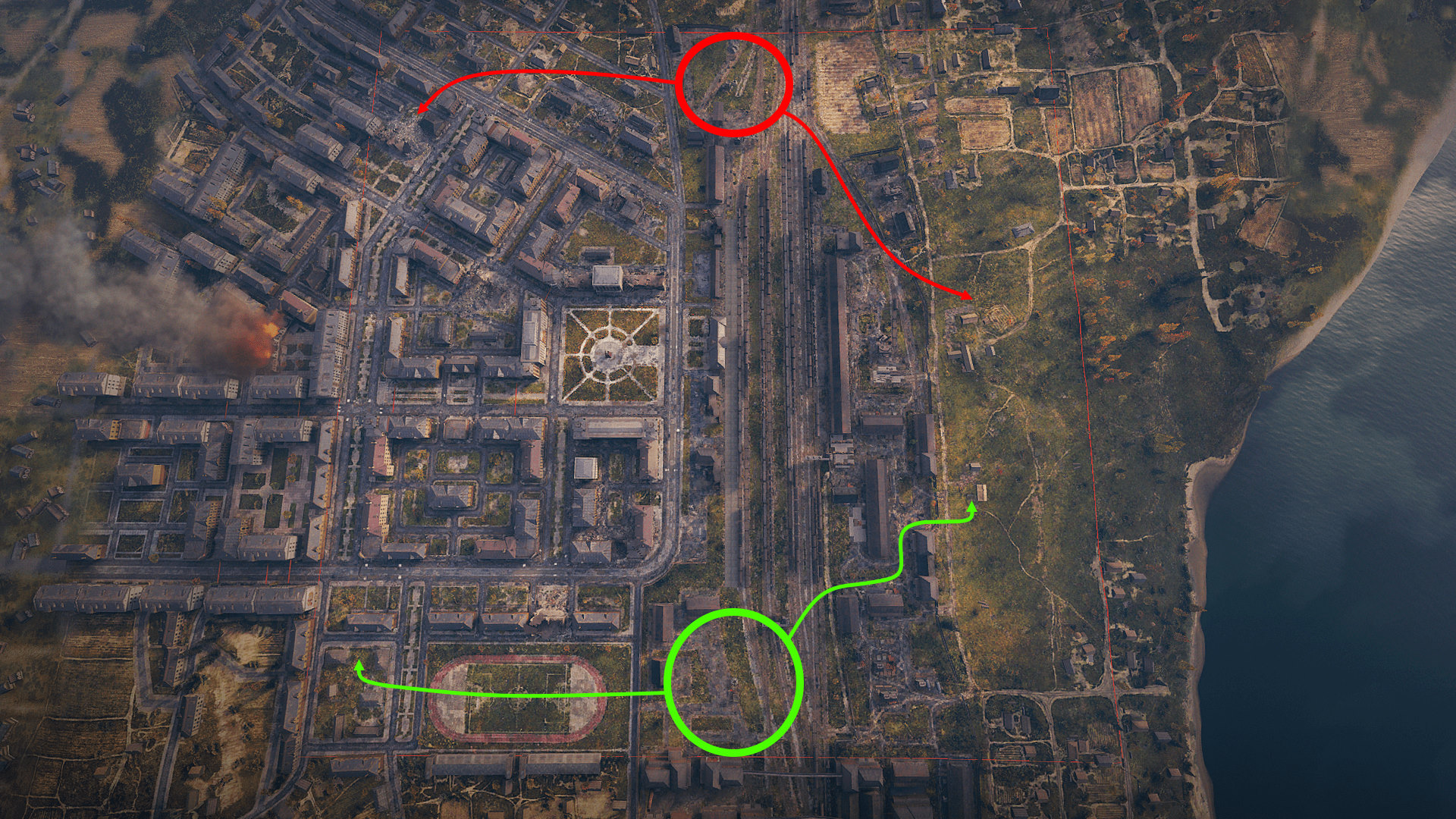 If you spawn from the north, windows (D4 and D5) provide sweet hulldown positions and sniping angles.
If you spawn from the south, take a direct route parallel to the rail cars (6 line): You can spot and shoot enemies crossing—but only if your vehicle has exceptional camouflage values or you possess good sidescraping skills.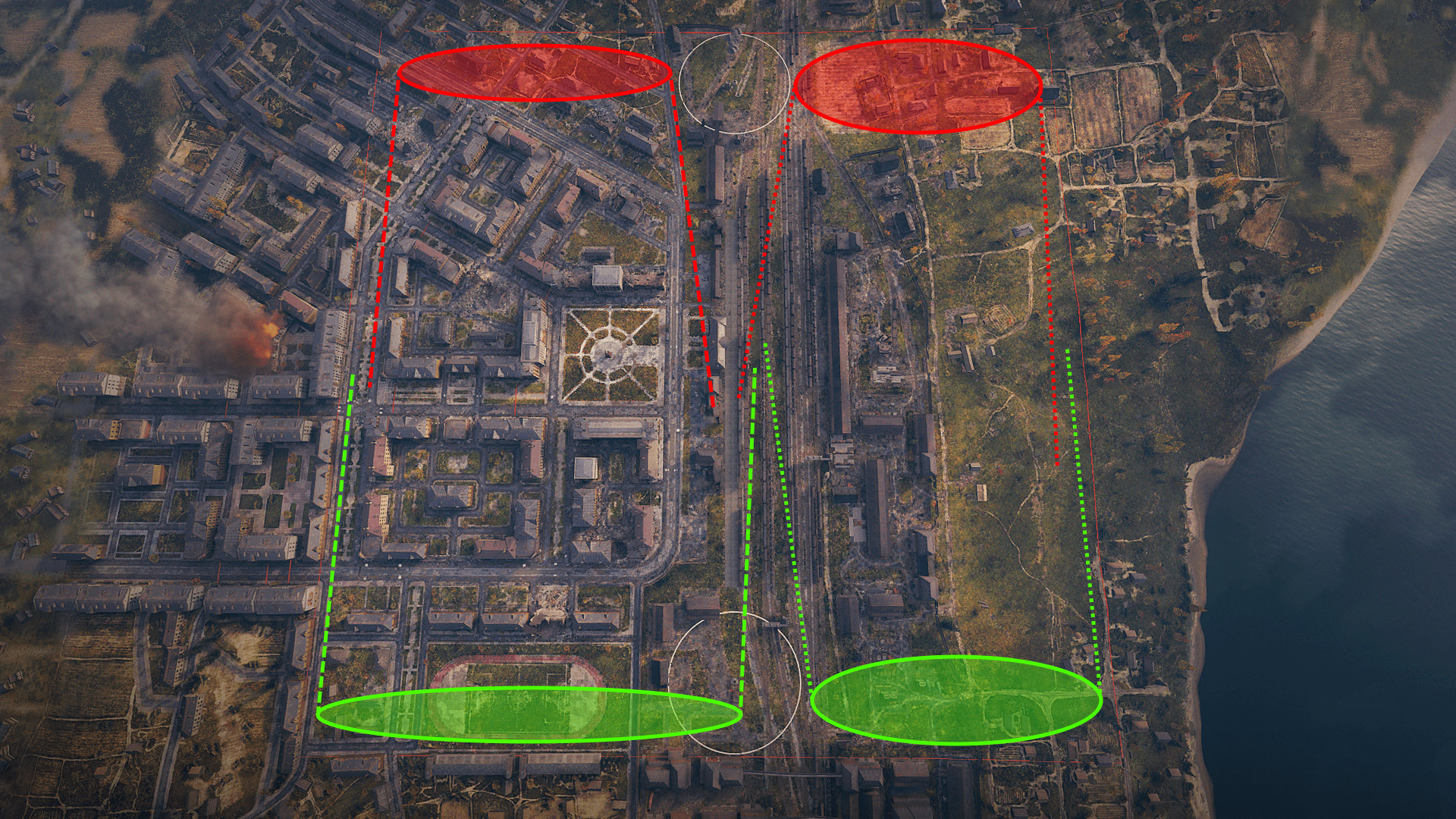 Have a look where the majority of your team is headed at the start of the battle game.
Play somewhere around the A or K lines (depending on where you spawn).