Light Tanks
Medium Tanks
Heavy Tanks
Tank Destroyers
SPGs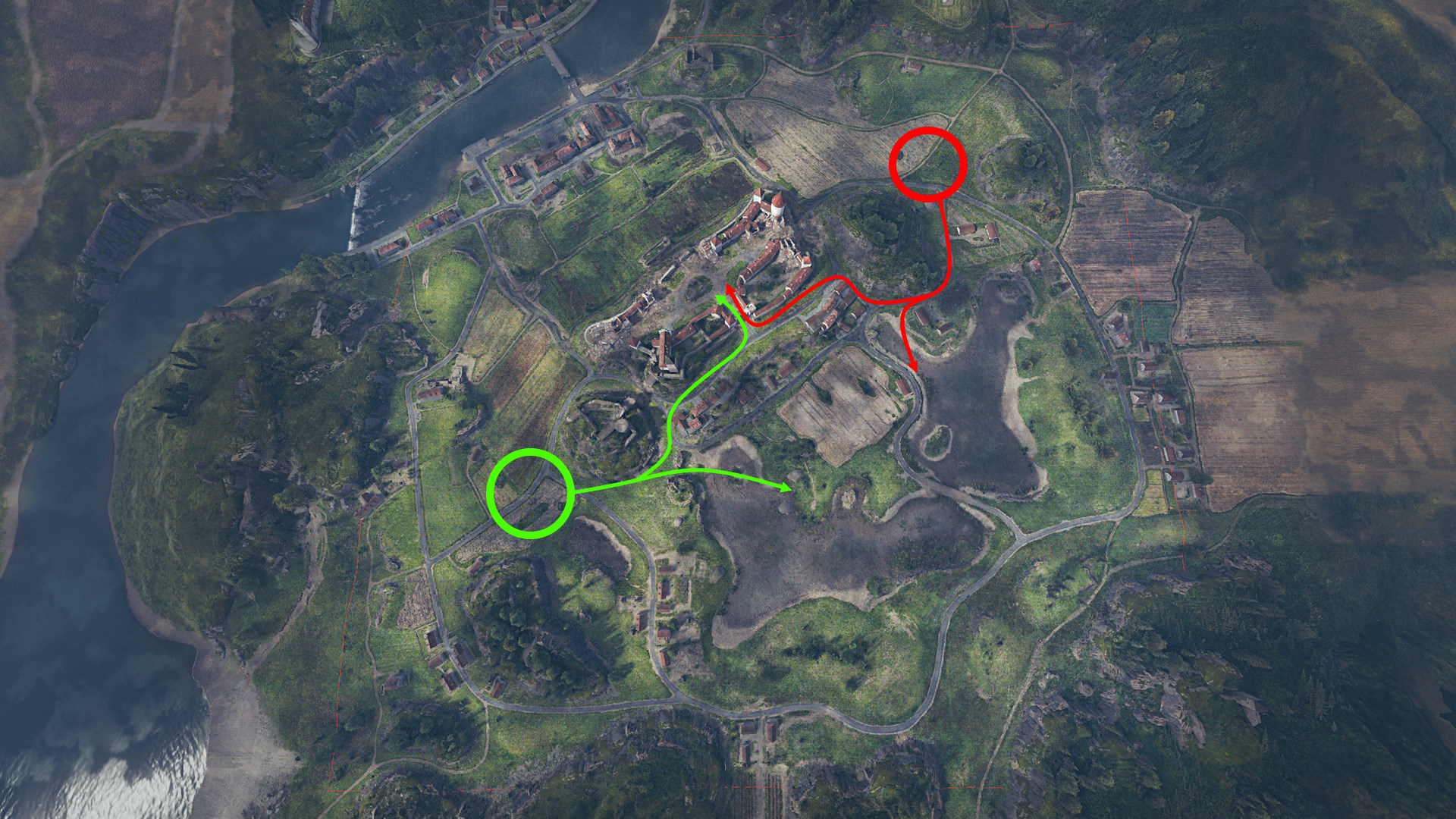 Fast vehicles with firepower should advance to the hill (E5) to secure the key position.

Light tanks with good camouflage will find rocks and bushes for spotting in the middle of the swamp.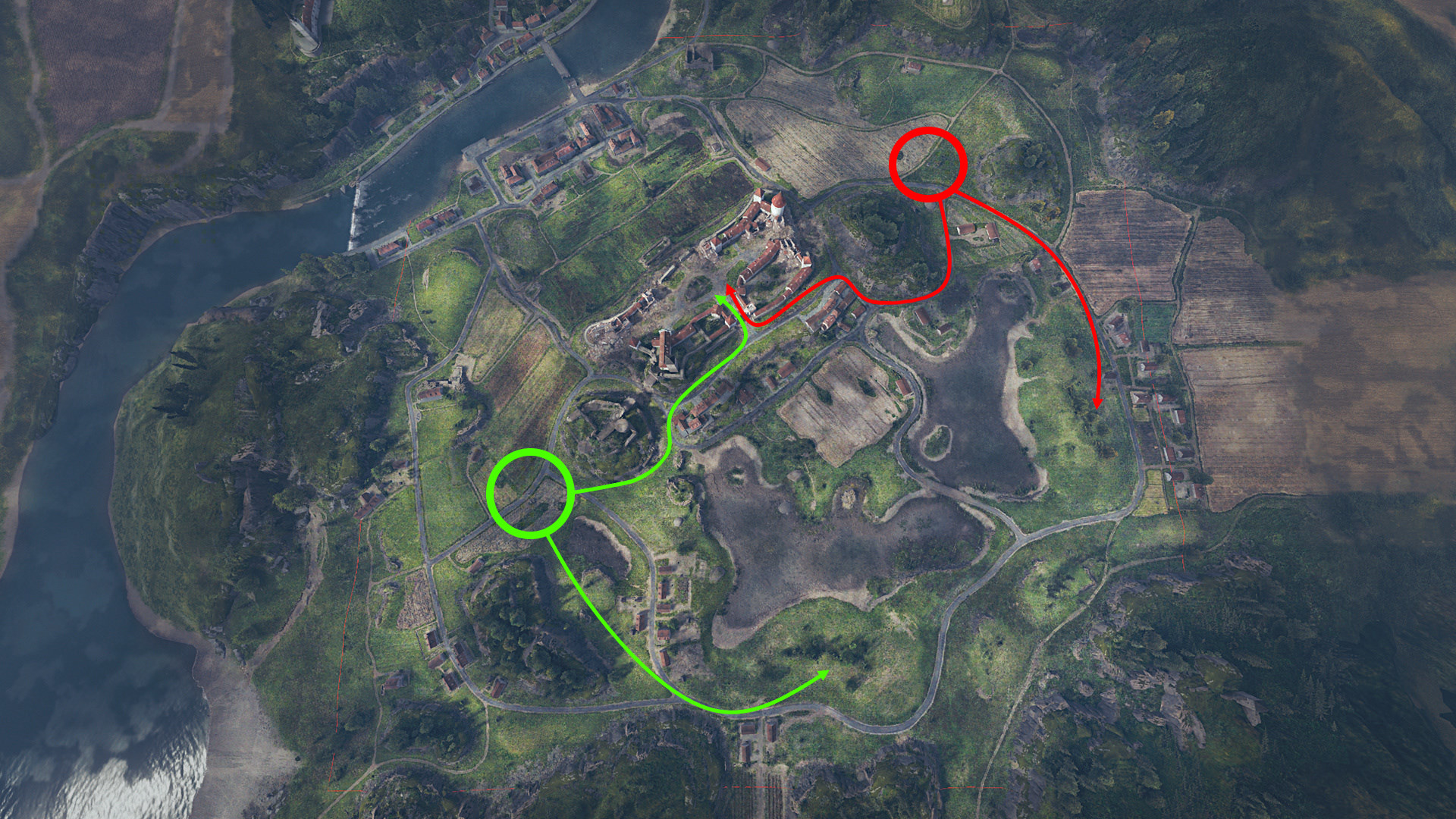 Use speed and mobility to storm the castle (E5) and take over this integral position.

Advance to the open marsh area (J6 and F9) to provide fire support towards the middle and open the southeastern front.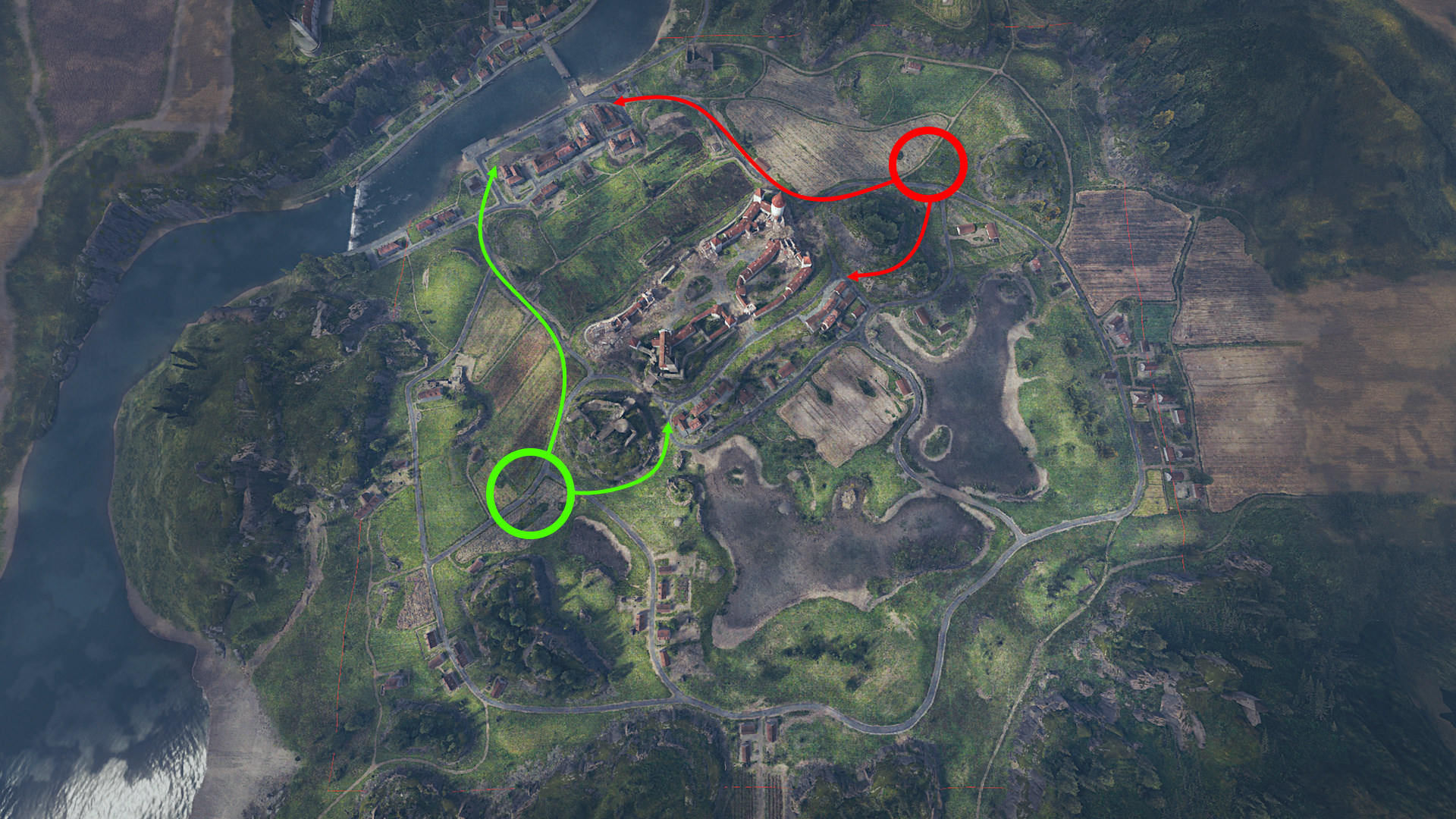 Slow vehicles with lots of HP should head to the northern village (C2–B3) for close-combat brawls.

Sturdy turrets and those who want to put their frontal armor to the test should advance to the corridor leading up the hill (F5–E6).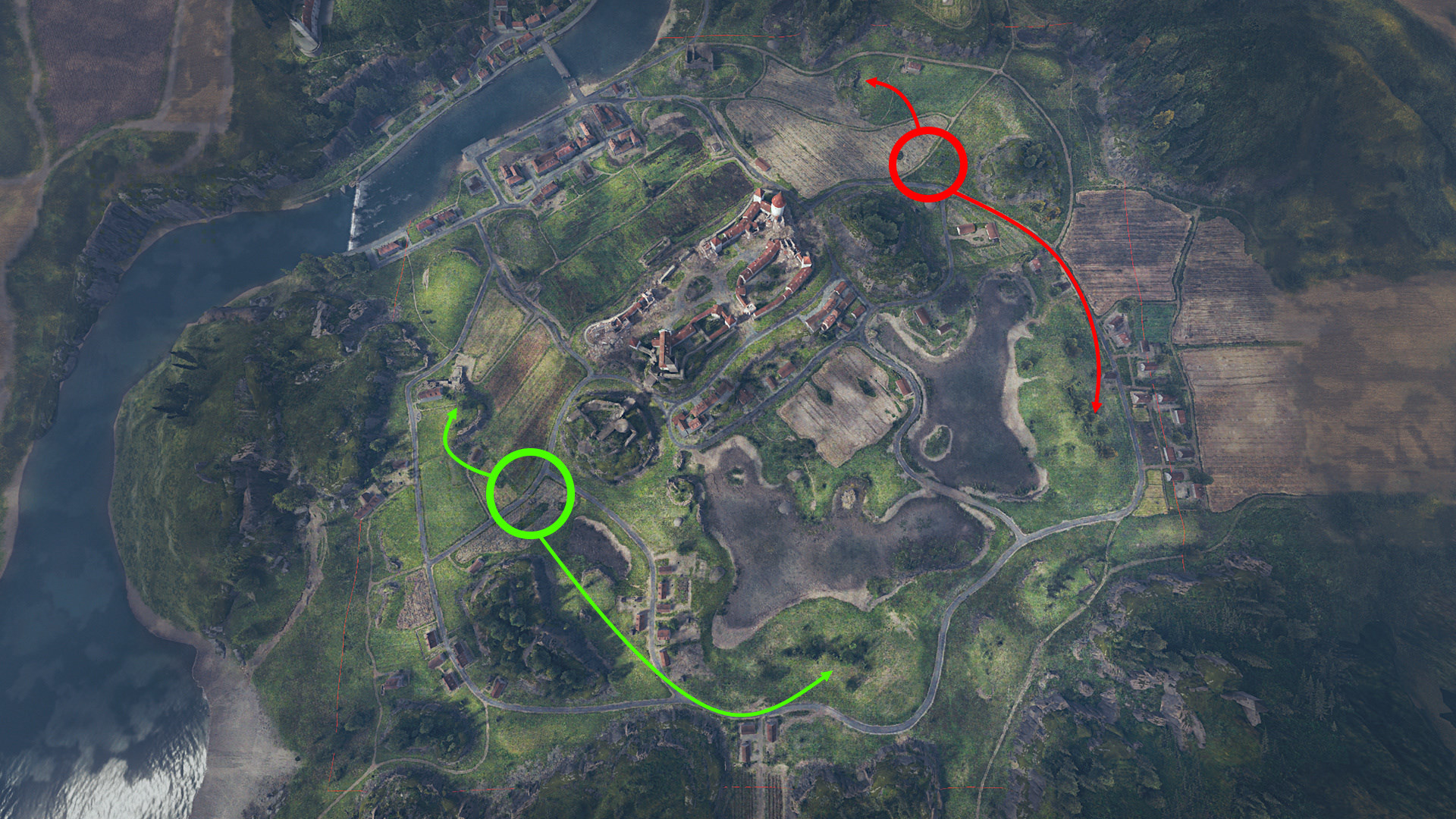 Secure the sniper position (F2 or B7) to provide fire support into the village and for the hill.

Advance to the open marsh area (J6 or F9) to take advantage of your mobility and gun depression angles.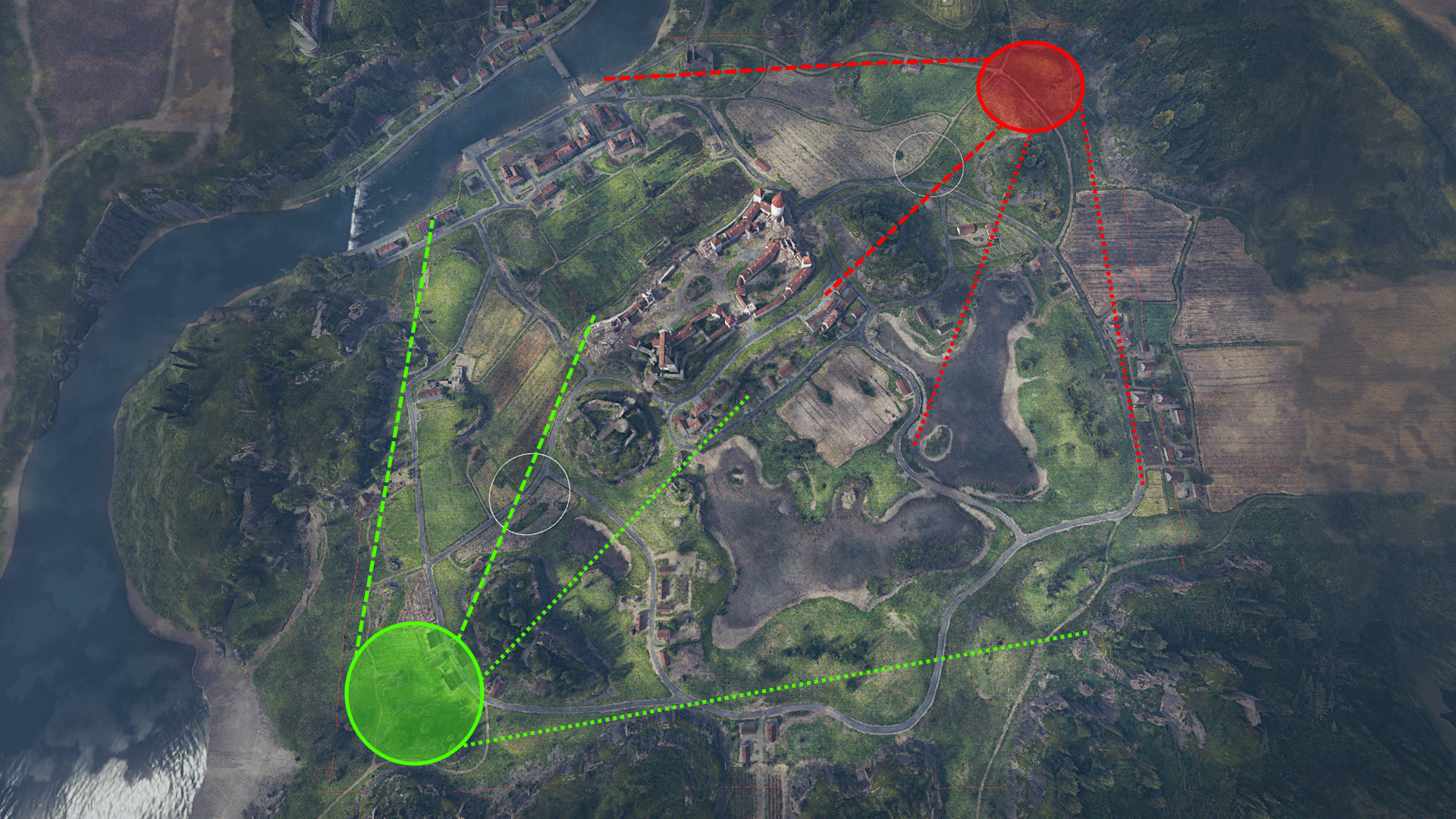 Dig into the ditch behind your spawn point (K1 and A0) and provide fire support across the map.

Let the battle unfold and, once your team has the upper hand, move closer toward the center for additional lines of fire.