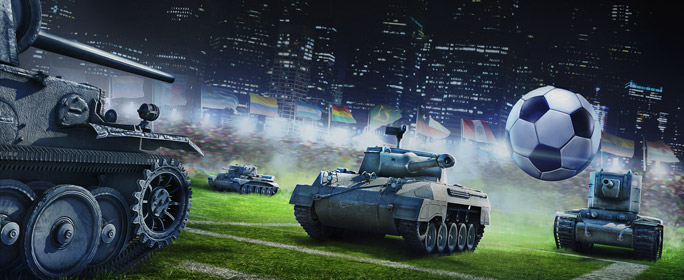 It's been a brutal fight, and more tier VI vehicles have dropped out of the race. Our Copa World of Tanks Contest has now arrived at its final stage, with the last two tanks facing off for the next week! The time to earn prizes is fast approaching, so take to the battlefield in your favored vehicle and haul in XP for the chance to win your choice of Premium vehicle*!
*Chosen Premium vehicle prize must be one you do not own and is currently available in the tech tree at the end of the event.
For more information on the contest, check the forums.
Copa World of Tanks Contest Bracket

Quarterfinals
June 15 to 18
Semifinals
June 19 to 22
Finals
June 23 to 28

QF 1

SF 1

QF 2

QF 3

SF 2

QF 4
Prizes

The top 100 base XP earning players driving the winning tank

Premium vehicle up to tier VIII + Garage Slot

Premium vehicle up to tier VI + Garage Slot

Premium vehicle up to tier V + Garage Slot

4th - 100th Place:

7 Days of Premium Time