World of Tanks players can receive various gifts and souvenirs when visiting exhibitions or special events held by Wargaming.net. It's also the perfect chance to score a bonus code!
Bonus Codes add various in-game goods to a player's account such as Gold, Credits, Premium vehicles, or Premium days, depending on the type of the code. Bonus codes can be found inside promo CDs, booklets, on promo gifts, or can be received during World of Tanks special events.
Note: You can only use a bonus code on an existing World of Tanks account. If you don't have an account, create one, log in, and then activate your code (it wouldn't hurt to play a few battles either).
How to Activate Your Bonus Code
To activate the bonus code on your account, please do the following:
Step 1: Log into your account on the official World of Tanks website and then click on your username in the upper-right of the screen.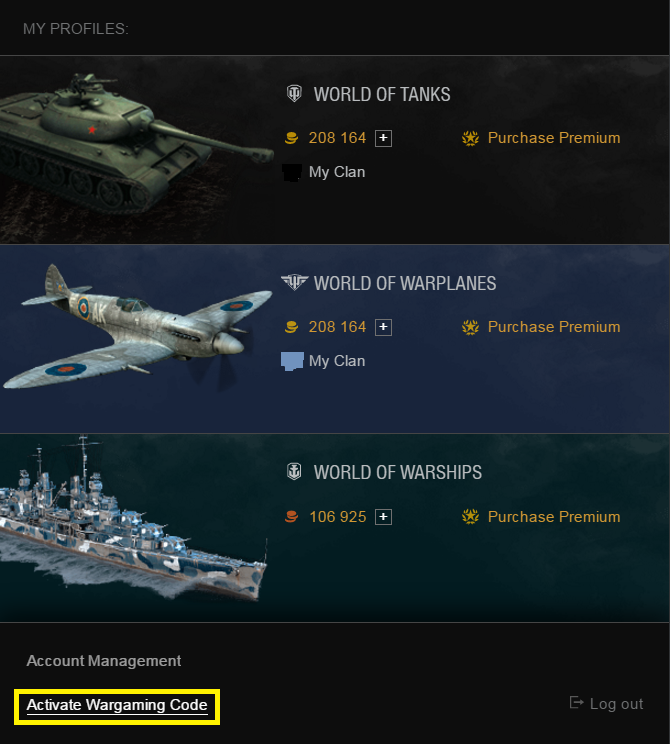 Step 2: Click on "Activate Wargaming Code" from the username dropdown menu.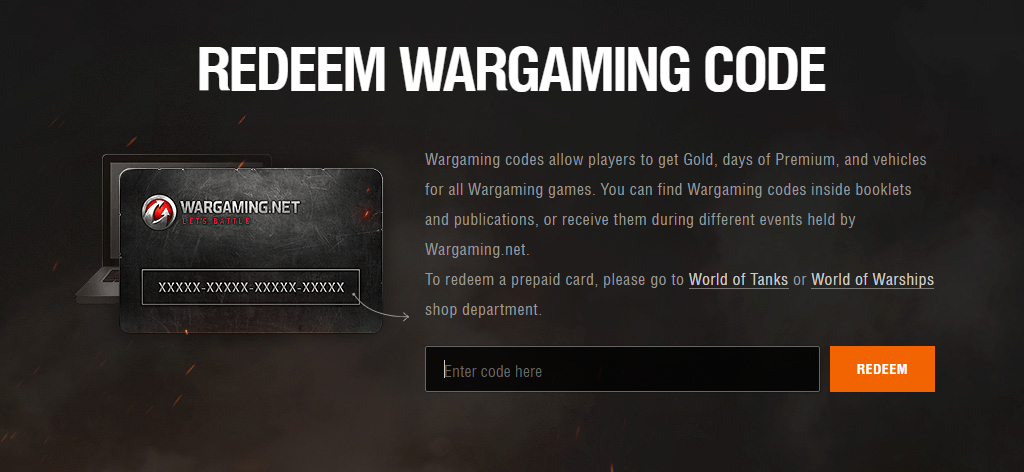 Step 3: Enter the code exactly as it appears on the card. Then, click on the "Redeem" button and you should see your reward the next time you log into World of Tanks.
Enjoy!