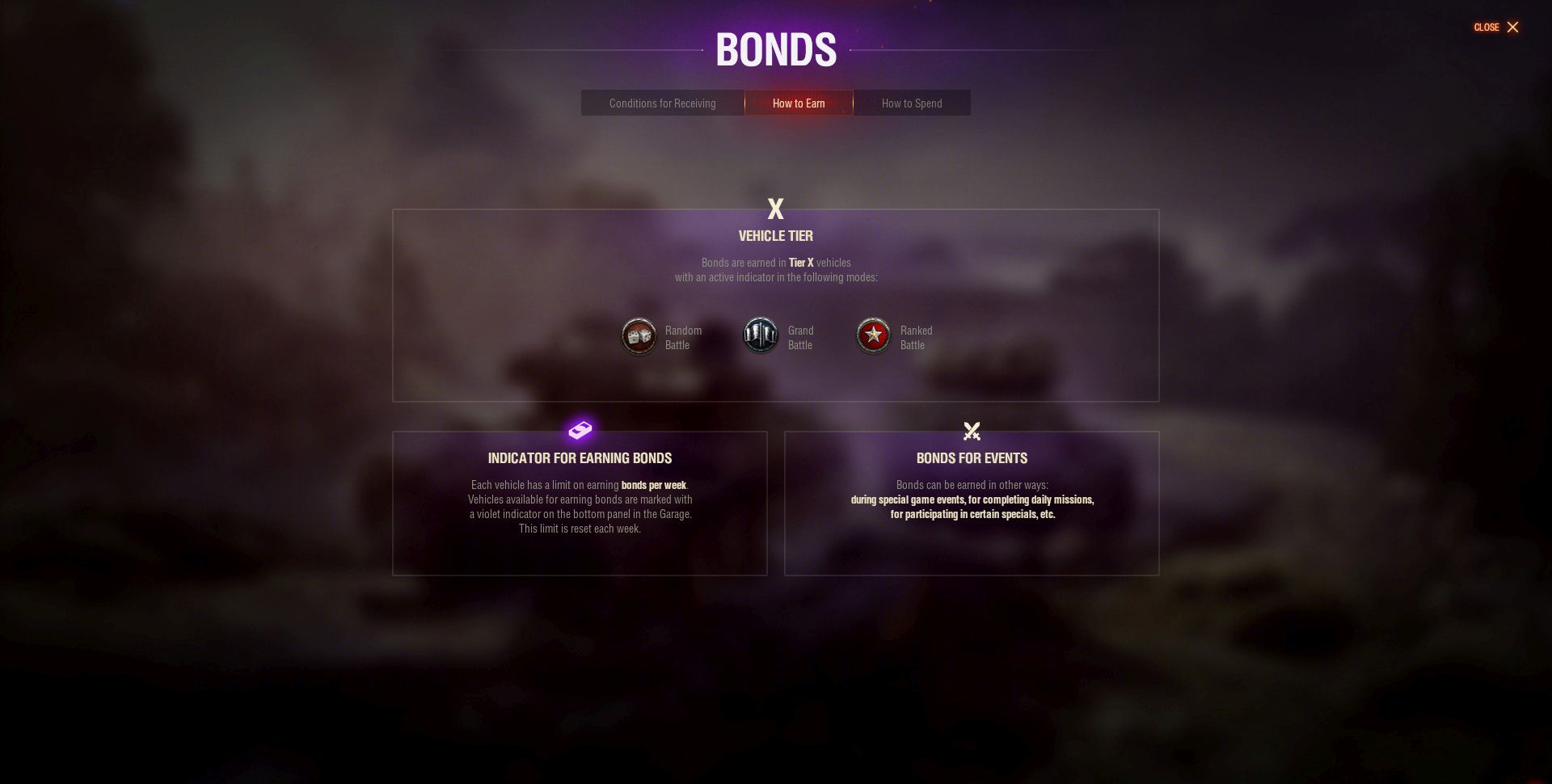 See Bonds earned:
Bond value reset:
See detailed information:
If you hover over the vehicle in the tank carousel, you'll see how many Bonds you've already earned in a particular tank and the remaining limit in the pop-up window.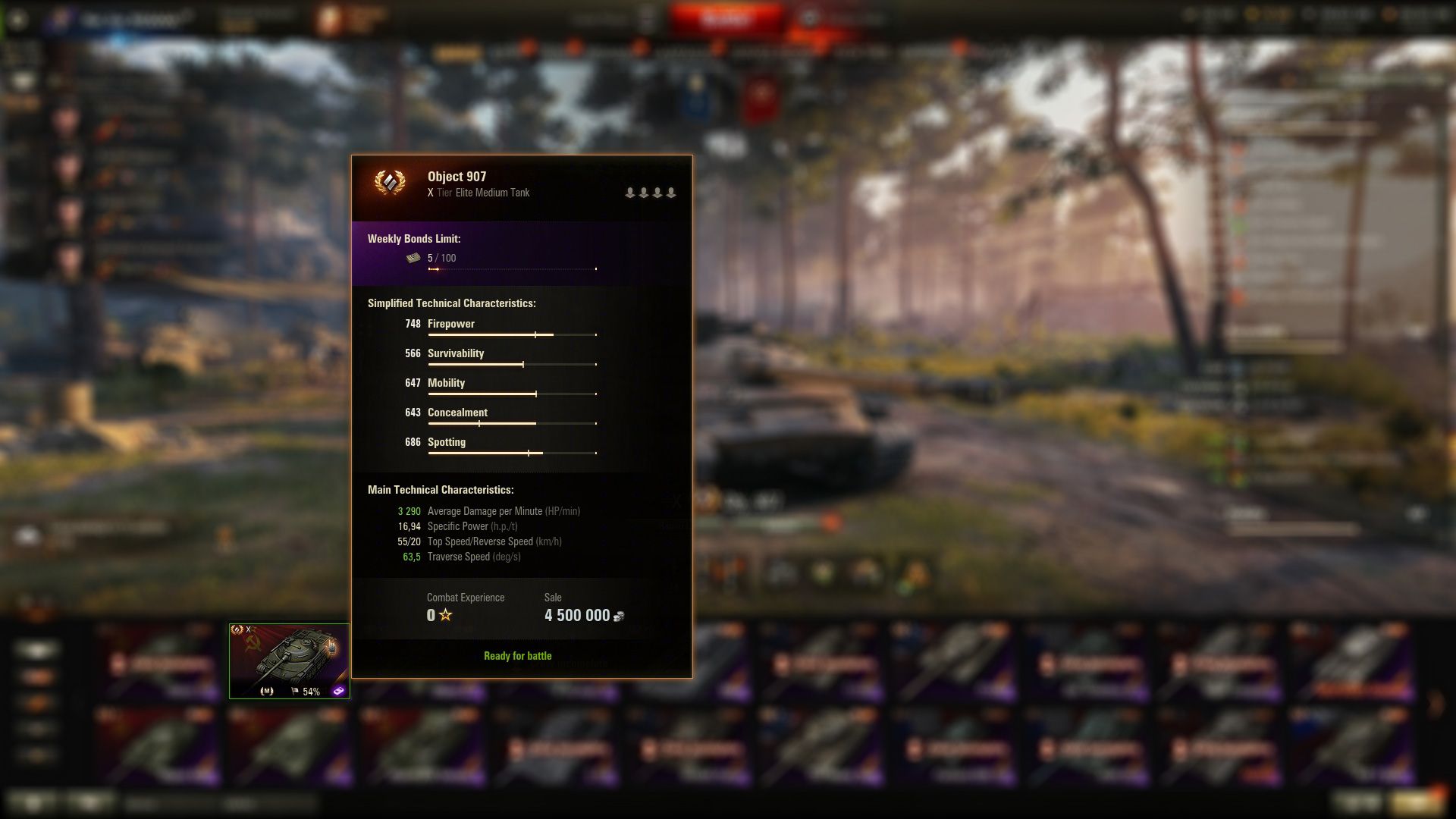 Every seven days, this value is reset, and a purple icon will appear under the tank. This means you can once again earn Bonds in it.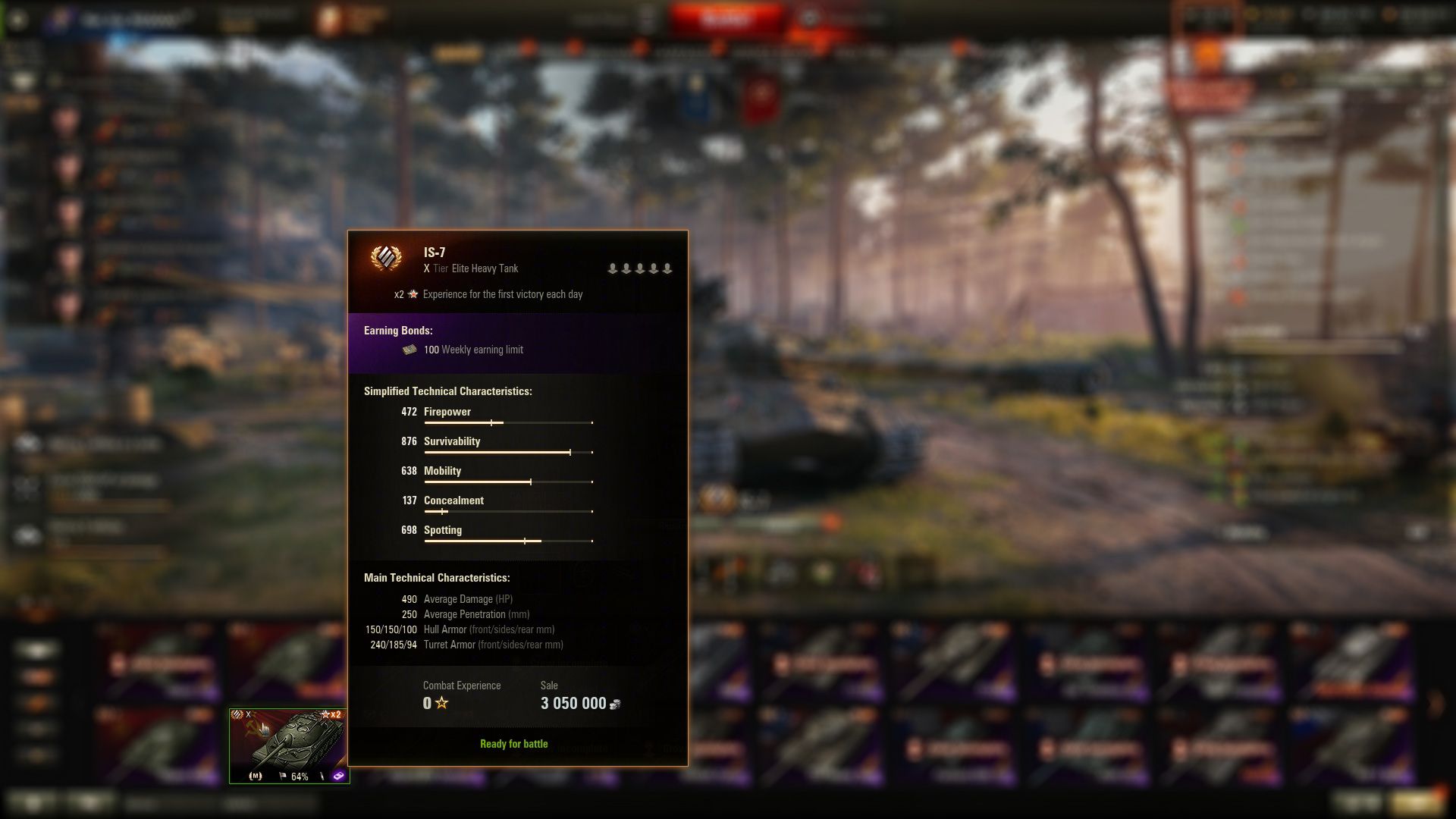 By clicking on the "Bonds" icon in the upper right corner of the screen, you can see detailed information about the new rules for earning Bonds.