Commanders!
Don't miss out on the final opportunity of the Lunar New Year event! From January 20 at 02:20 PT | 04:20 CT | 05:20 ET to February 1 at 02:20 PT | 04:20 CT | 05:20 ET, we celebrate spring, new beginnings, and good fortune with a themed Garage, Lunar Celebration Missions, plenty of discounts, and Lunar Stamps to trade for rewards of your liking.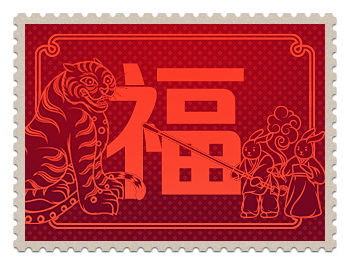 The final event offer is the rare and powerful

VII
E 25 . Act fast—this is your last chance to claim a bundle with extra Lunar Stamps!
E 25
Available from January 30 at 02:20 PT | 04:20 CT | 05:20 ET through February 1 at 02:20 PT | 04:20 CT | 05:20 ET
The

VII
E 25 is a low-profile German sharpshooter that commands respect on the battlefield. With excellent camouflage values, a 65 km/h top speed, and 2,700 DPM, it's the perfect tool for taking out unsuspecting opponents from the shadows. Its 7,5 cm PAK 42 L/70 armament delivers high-velocity shells with a quick aiming time of 1.5 seconds. And with only 0.30 m of dispersion at 100 m, it can easily pinpoint enemy weak spots. Add this tank-busting legend to your Garage, and dominate the battlefield with smooth-as-silk gun handling, high mobility, and iconic sniping capabilities.
E 25
VII
Package Contents

E 25

100% trained crew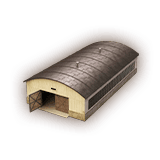 Garage slot

Lunar Stamps

Gold

×5 XP missions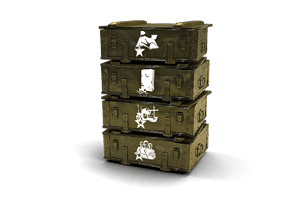 Personal Reserves

+300% to Crew & Free XP for 1 hour

+100% to XP for 1 hour
Discount
*The applied discount can vary slightly based on the currency used for purchase.
Grab Additional Lunar Stamps
Lunar Celebration Missions

Looking for more ways to get Lunar Stamps? Complete daily Lunar Celebration Missions! Collect and spend the special currency in the in-game Lunar Homefront Shop to purchase customizations, ×5 XP bonuses, Personal Reserves, and even the

VII
Type 62 !
Lunar Crates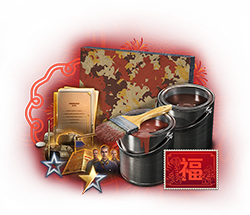 These Stamps are also included in five different Lunar Crates, available from the Premium Shop. Every Crate is filled with Lunar Stamps for the in-game Store, plenty of Personal Reserves, and a camouflage inspired by the Wu Xing Elements.
See the event guide for more details about Lunar Crates, missions, discounts, and more!
---
Don't forget to trade your Lunar Stamps for rewards of your choice in the in-game Store before February 10!
Roll Out!