Attention World of Tanks Salute members,
We've implemented a special in-game free Badge: "Military" to distinguish Salute members in battle! The Badge is distributed to military members only.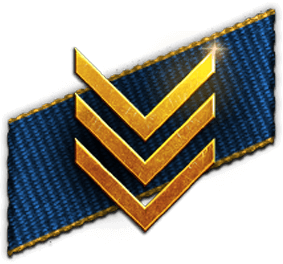 Starting March 5, eligible members can find the Badge in the in-game client:
Note: Members must first play one (1) battle to activate the Badge in the in-game client.
In the Garage, click on your player name in the upper left-hand corner.
At the following screen, click on the Badge icon to the left of your player name.
Scroll through the available Badges and you should find the "Military" Badge (awarded for serving in the armed forces).
Click on the Badge and the one to the left of your name should change to the same Badge.
Click on "GARAGE" to return to the game.
To all our Salute members, we appreciate your service!
For more information on the World of Tanks Salute program, please see our dedicated page:
Roll Out (with your new medal)