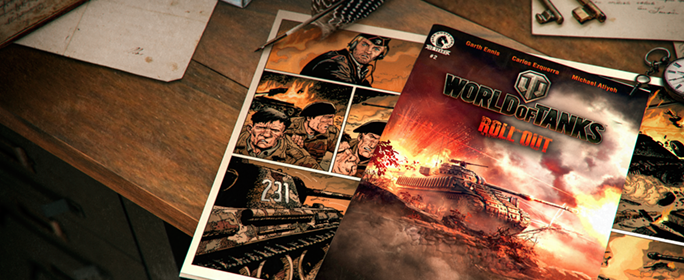 World of Tanks: Roll Out! is an original WWII tank combat tale from Wargaming and Dark Horse.
The intense confrontation between Second Lieutenant Linnet's "Snakebite" and Hauptmann Kraft's Panther continues with Issue #2, which is available beginning November 2. The Panther tanks of Panzerabteilung 130 pause for rest and repairs when they suddenly spot a British advance led by their agile Cromwell units.
To the rear is a group of Sherman Fireflies, including the "Boilermaker!"
The second issue of World of Tanks: Roll Out! is available November 2 at all comic book retailers and online at the Dark Horse Comics website.