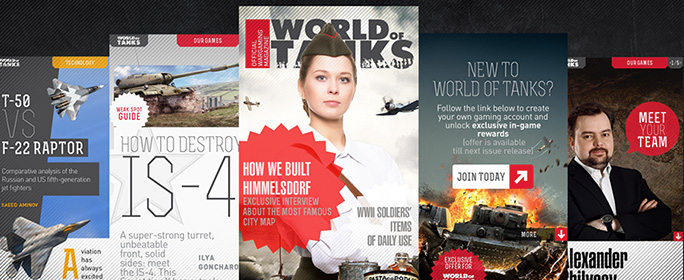 The first issue of World of Tanks Magazine is ready for download to your mobile devices! Read about historical events as viewed by their participants, get acquainted with modern armament and military technologies, and discover new facts about World of Tanks from the inside out! These articles and more are exclusive to this digital magazine.
Install the app and read us anywhere!
Download Now!
In This Issue:
The history of the most glorious air battle over the Pacific
10 facts about World of Tanks Blitz
What does a former Sherman Firefly gunner think about the movie Fury?
The everyday life of soldiers during the war and military fashion in civilian life
How the Himmelsdorf map was created
Advice on destroying the IS-4
The wicked laws of randomization
And more!