Commanders!
We're taking the next step to build a unified infrastructure for all projects in the Wargaming.net universe and announcing the transfer of all players from the launcher to the Wargaming.net Game Center. This process will affect all Wargaming games, providing you with a single easy and convenient access point to all our products and services.
NOTE: Starting October 21, World of Tanks will only be available through the Wargaming.net Game Center. The Launcher will download and install Wargaming.net Game Center upon launch, then all installed games will be imported into the Game Center, including the World of Tanks client. This will become the only way to launch the World of Tanks client.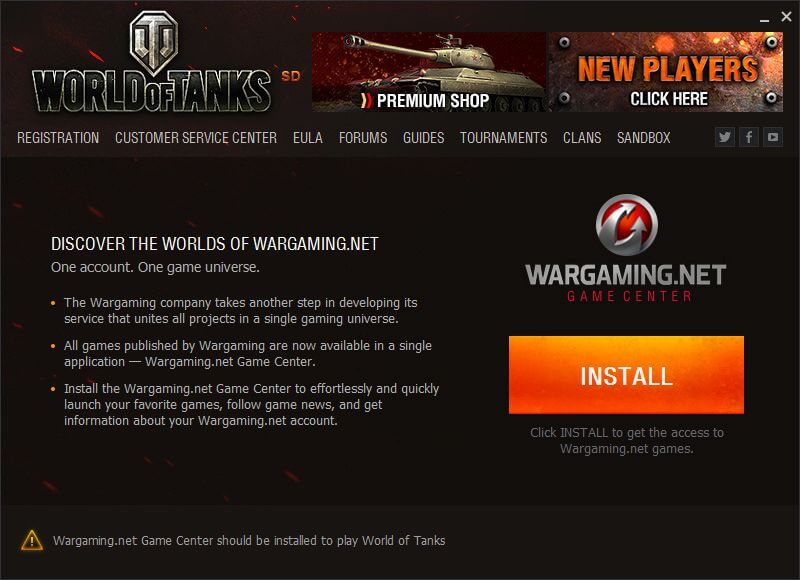 The Wargaming.net Game Center allows you to flexibly customize the update process and provides one-click access for several accounts, including accounts from different regions. It is constantly being improved, and in the future it will host new features and capabilities.
Why We Are Doing This
Unfortunately, the Launcher no longer meets the latest industry and technology standards. However the retirement of this dual infrastructure will allow us to fully focus on making the update process flawless. We're happy to consider your ideas regarding the Wargaming.net Game Center's features, so don't hesitate to share your feedback!
Resources
If you would like to switch to the Wargaming.net Game Center before the final transition process, please download it via the Download button; to find out more about Wargaming.net Game Center and its features, please visit the User Guide; and if you've encountered any technical issues with the Wargaming.net Game Center, please visit the Player Support page.