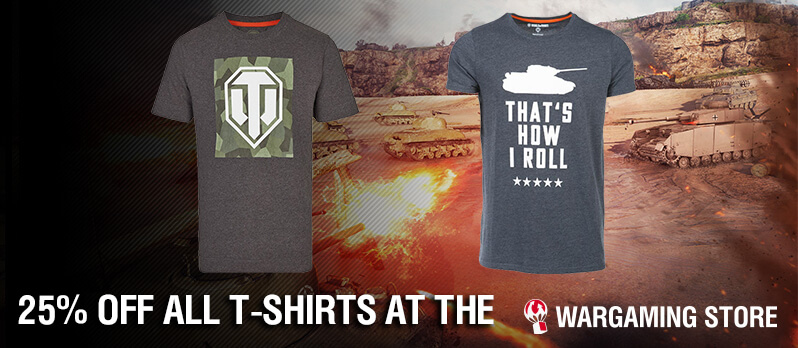 The D-Day discounts roll on! Head over to our NA Wargaming Store this weekend to get 25% off ALL available T-shirts. Orders over $80 USD are eligible for FREE shipping!
Shipping costs for orders under $80 USD are $6.99 USD. Delivery estimates are within 2–7 business days. Shipping will be handled by FedEx / USPS. Be advised that apparel are measured in European sizes. Make sure you don't order anything too big or too small!
Add some Wargaming merch to your wardrobe at a great price, but act fast — this offer is only available for a limited time!