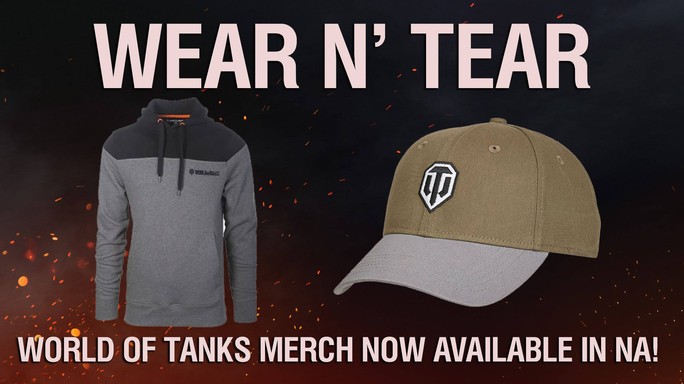 In the market for some tank tops? Or maybe a cap to cap off your string of victories? Look no further, our NA Wargaming Store has all the merch you need!
There are hoodies, pins, mugs, caps, T-shirts, sweatpants, construction blocks, commemorative coins, and more. Orders over $80 USD will receive FREE shipping!
Shipping costs for orders under $80 USD are $6.99 USD. Delivery estimates are within 2–7 business days. Shipping will be handled by FedEx / USPS. Be advised that apparel are measured in European sizes. Make sure you don't order anything too big or too small!
Take your tanking skills out from the battlefield and into the real world with our NA Wargaming Store!