Columns 1–2
Columns 3–7
Columns 8–0
The Lenin Avenue / Kupala Street intersection is good for mobile vehicles. Take firing positions quickly or try to flank the opposing side.
The zone formed by Gorky Park and the Svislach river embankment is covered in trees and bushes and has several mounds. It's a tricky place: enemies can hit you from almost every direction, but playing wisely will let you support allies on the flanks or encroach on your opponents undetected.
Dense building blocks near the Plošča Pieramohi protect you from tank destroyer fire, and favor well-armored vehicles and close-to-mid-range fighting. You can also try to snipe—if you're bold enough to roll out on straight and broad streets.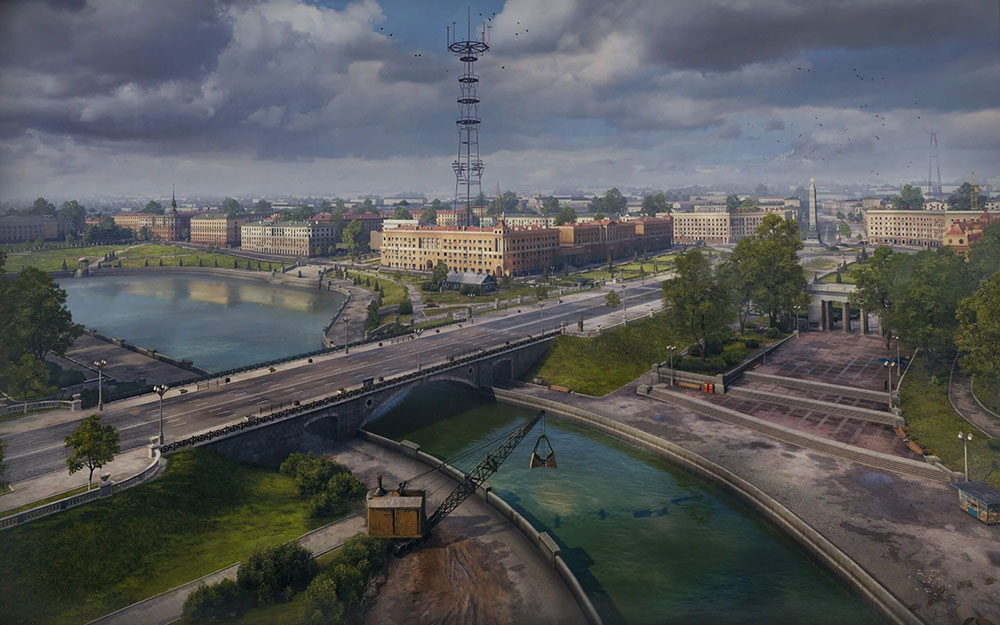 Rows A-C
Rows D-F
Rows G-K
The brick factory is for those driving vehicles with thick hides. It's protected from artillery fire but you may feel shells coming from other parts of the map. Control the factory to help your allies extend their attacks on neighboring routes or to defend, should you lose the flanks. The dried riverbed splitting the factory is a place of interest for fast light tanks and for vehicles with good gun depression: here you can secure a flank promptly.
The central part of the map can be used to spot enemies at the beginning of the battle. It suits light tanks and fast mediums. A ditch goes from the factory to the village; use it to spot the opponents or to flank them when they least expect it. The field is surrounded by hills with some concealing shrubbery offering nice striking positions and a safe passage to the village.
The village is a place for every vehicle class: lots of cover (both destructible and indestructible), bushes, and shoot-throughs. Capture it to assist your teammates at the factory or to set up a final assault on the enemy base.