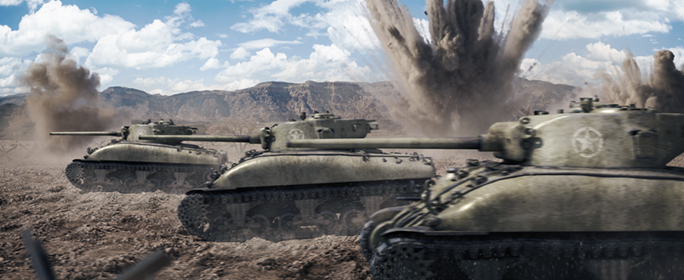 We know that teamwork brings the best results -- and Platoons are the best way to unite with other tankers. Plus, you can earn cool prizes in Summer Play!
This weekend, hop in the driver's seat of your favorite British tanks (preferably in a Platoon) and get some great stuff with missions.
---
Starts July 22 04:20 PT / 07:20 ET
Ends July 25 04:20 PT / 07:20 ET
---
Weekend Missions
"x2 Crew Weekend"

"UK Friends" (must be in a British Platoon)

"Hoist the Colors" (must be in a British vehicle)
Q:

How do I find the mission requirements?
A: Go into your Garage and click on the "Missions" tab just above your Crew:

If you're still curious, check out our handy guide!