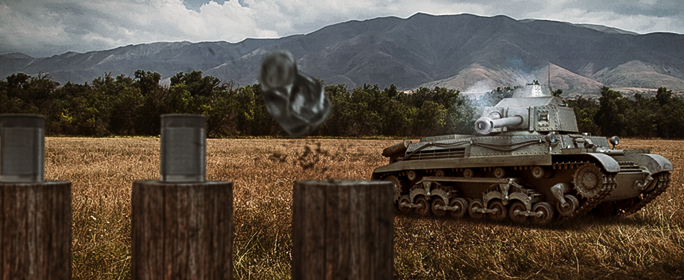 The Turán III prototípus is the first Royal Hungarian Army medium tank in World of Tanks, though you'll find it in-game as a German tank. This distinctive-looking tier V Premium vehicle was based on the Czech Škoda T-21 and almost 300 were produced from 1941-1943, with the Turán seeing service with the Royal Hungarian Army on the Eastern Front.
Turán III Prototípus: The Basics
Premium tier V Medium tank
"Close support" play style
Good gun handling
Excellent turret armor
The Turán is armed with a derivative of the German7.5 KwK 40 L43 cannon, which offers accurate fire, good damage per shot and rate-of-fire, and flexible elevation and depression set in a well-armored turret.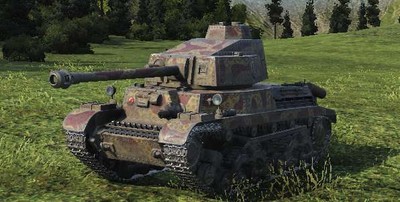 Play Style
The Turán III is a "close support" medium tank, so you should initially use its speed to control key choke points or generally push behind your light and fast medium tanks. This lets you act as a "scout destroyer" while avoiding the front line. Next, watch the minimap carefully and react according to how the battle progresses -- hold a flank or central position until help arrives, and then act as a "fire brigade" where needed.
Loadout: What Equipment, Consumables, and Crew Skills Should You Use?
Consumables
Crew Skills and Perks

For the first Crew Skills, select a combination of "Repairs" or "Camouflage" across the board. When it reaches 100%, reset the completed Skills to "Sixth Sense," "Snap Shot," "Smooth Ride," "Situational Awareness" and "Safe Stowage." Re-train the second Skills again as the same combinations. When you achieve the second Skill, reset again with "Brothers in Arms" for all Crew members, then use the above Skills/Perks as the second Skills, and re-train for a third time.
The Turán III is a good addition to the popular pool of tier V Premium tanks – it's a competitive and unusual medium tank that can "carry" a game!
Hear what Gold League player Commander_Jay has to say about the Turán III in his review!