After a month of unforgettable competition (and a week of calculating), we are back at it with the list of Random Battles' finest. Head to the event page for a look at the final standings:
Now is the time to reap the trophies you've earned in combat. Rare vehicles, Personal Reserves, and exclusive medals will be credited to accounts December 2-7.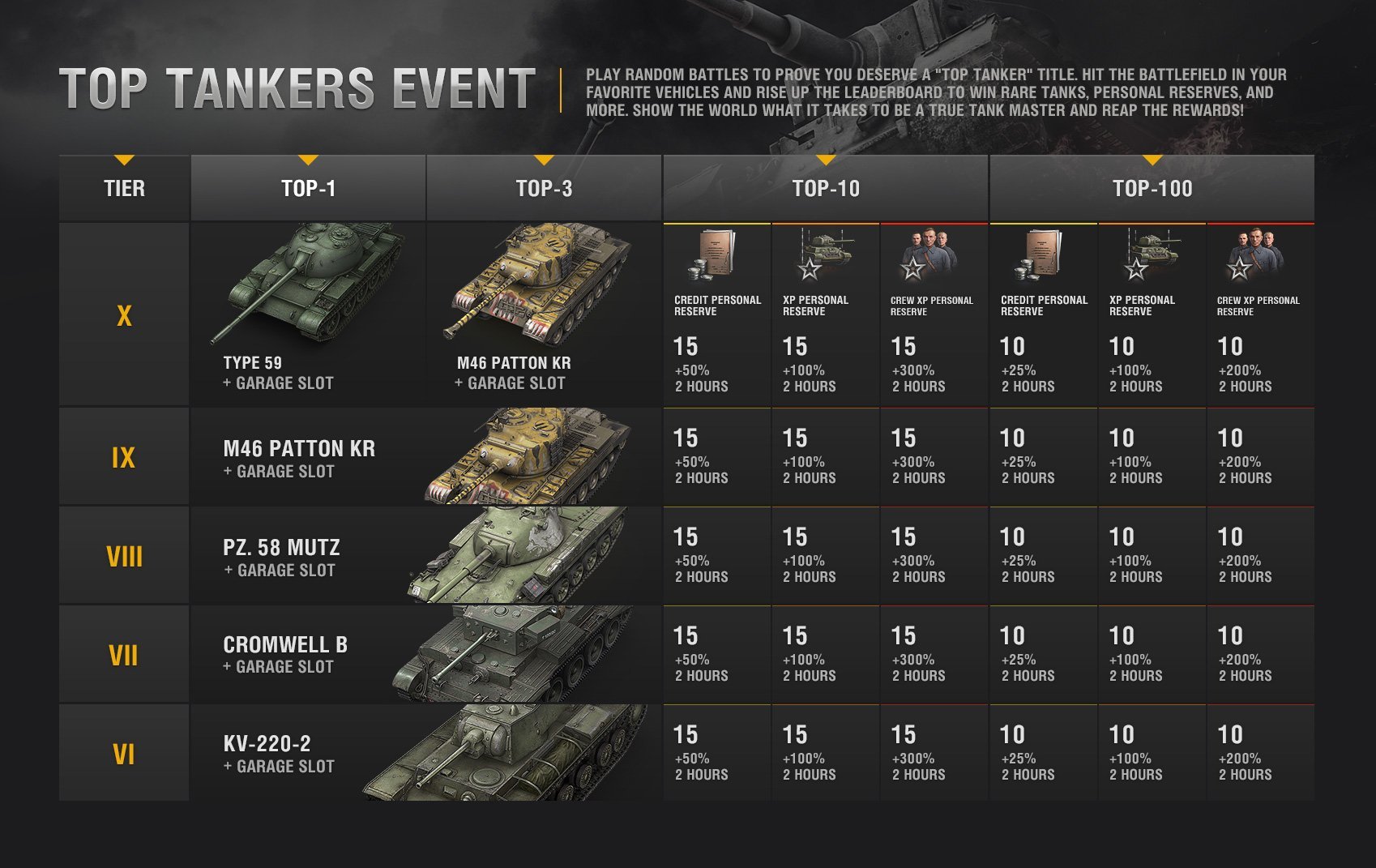 If you already own the vehicle awarded for your category, you will receive its Credit value as compensation.
We were blown away by the number of participants and their mastery! However, we saw a few violations of the Game and Event rules as well and disqualified players who earned their standings the unfair way:
252 accounts caught using prohibited third-party modifications (Fair Play Policy: First Actions Taken) were issued seven-day in-game bans
1757 more people were disqualified for intentionally fixing matches and account sharing
If a player was disqualified, the person next in line on the leaderboard would take their place.