Season 2 Begins: July 23-August 13!
| WEEKDAYS: | WEEKENDS: |
| --- | --- |
| 18:00-23:00 PT | 17:00 - 23:00 PT |
| 20:00-01:00 CT | 19:00 - 01:00 CT |
| 21:00-02:00 ET | 20:00 - 02:00 ET |
Summer has been packed with some great events, including the fast-paced action on the field in World of Tanks football mode. And we don't want to take our foot off the throttle yet…
From July 23 to August 13, you'll be out there taking down your opponents and climbing the ranks.
After breaking down the last season, we believe it showed a great balance of time commitment and raw skills needed to do well in the mode. With this in mind, and also not to overload you with changes, the rules will stay the same as before—15 ranks, chevrons, three leagues, and the "rank protection" system.
However, there is one slight adjustment we've made to benefit you.
Explaining Experience
Throughout previous seasons, many players were confused by the experience distribution in combat. Due to the small amount of information in the post-combat stats page, the way your final XP value is determined was unclear. Often there were situations where one player outperformed another by the score displayed during battle, but afterwards the positions were switched.
We understand that in other modes this rarely matters, but when a chevron is at stake, this isn't a nice situation to find yourself in.
That's why we decided to give more information in the post-combat window. This info will give greater detail to how the player got the XP. This will be done as follows:
In the post-battle results screen, a new tab will appear on the detailed statistics section for each player

The total experience will be divided into three categories. By hovering over each, you will see a respective list of XP points earned
1. Damage and Destruction
Damage inflicted on enemy tanks

Damage inflicted on tank modules

Destroyed tanks

A bonus for total team damage
Note: This category will be the main source of XP for most vehicles.

Regarding the last component of "Damage and Destruction", it is worth noting that the number will be the same for all team members and will not affect your placement after battle. Also, despite the fact it's not a consequence of the player's personal actions, we decided to include it in this category as it is directly related to damage and gives you more transparency.
2. Assistance
Assisting with recon, tracking and stunning vehicles

Capturing or defending the base

Initial spotting of enemy vehicles (you must be the first player to "light up" an opponent)
3. Active Battle Actions
E.g. shooting in a certain radius from the enemy, being in the radius of enemy fire, etc.
Note: this source will bring a fairly small share of the total XP for a winning team, but may be substantial, if you end up losing a battle.
The information for all three categories will look like this: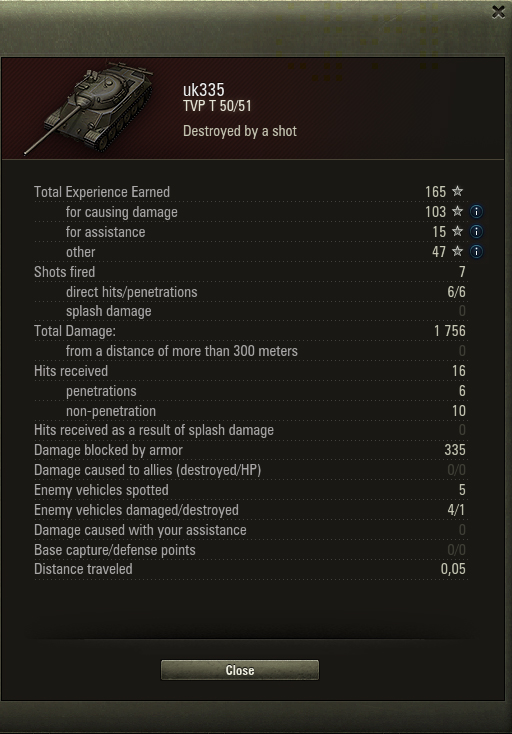 Despite the unchanged rules, let's once again go through the main points.
Your progression includes 15 consecutive ranks with a different number of chevrons needed to move up:

Protecting the Ranks
As in previous season, the "rank protection" system will give you a bit of breathing room in case of a mistake. Ranks 5, 10 and 13 will have an added layer of protection, meaning that you will be allowed a certain amount of losses before relegation.
Rank 5 allows 3 defeats

Rank 10 allows 2 defeats

Rank 13 allows 1 defeat
With each defeat, the loss of a chevron will reduce the rank defense by one point. However, even obtaining one chevron will completely restore the protection.
Chevron Distribution
At the end of a battle, chevrons will be given to the ten best players of the winning team and to just one exceptional tanker on the losing side. However, if you reach the Top 3 in a winning team, you will get an extra chevron. If you end up in the bottom 10 of a defeated team, you will lose one chevron. Ending up in any of the remaining positions will not change the amount of your chevrons, so you can have another go in the next fight. This system will allow you to earn ranks faster, providing additional motivation to contribute to your team's success.
Here's how it will look:
Check Yourself
To secure a place on the leaderboard, you need to reach at least Rank 6. Getting further isn't as easy as it sounds. Just like it was before, you'll receive one Rank Point the first time you climb one rank. Once you reach Rank 15, it's time for your vehicles to do the work: every time your machine earns 5 chevrons, you get one extra point with 25 Bonds. To be fully updated, you can check your position in-game and on our portal.
The Spoils of War
Rewards for hitting certain ranks remain the same. For example, reaching Rank 9, you will earn up to 1500 Bonds. The further you get, the more valuable the rewards: by reaching Rank 15, you will eventually receive more than 4500 Bonds and 3,500,000 Credits.
For getting into each of the leagues, you will get Gold, Bonds and days of Premium Account, as well as styles and badges unique to each league.

Important:
These styles can only be applied on Tier X vehicles.
Battle Arenas
The full list of maps used in this season of Ranked Battles:
| | | | |
| --- | --- | --- | --- |
| Abbey | Fisherman's Bay | Malinovka | Siegfried Line |
| Airfield | Glacier | Murovanka | Steppes |
| Arctic Region | Himmelsdorf | Paris | Tundra |
| Cliff | Karelia | Prohorovka | Westfield |
| El Hallouf | Lakeville | Redshire | |
| Ensk | Live Oaks | Serene Coast | |
For more information on the second season of Ranked battles, please see the Regulations: