Commanders!
Season 2 of Ranked Battles 2020-2021 is over! We know that you fought hard to make it through this revamped challenge to get the

IX
Concept 1B , but now you may rest and enjoy your well-earned division rewards!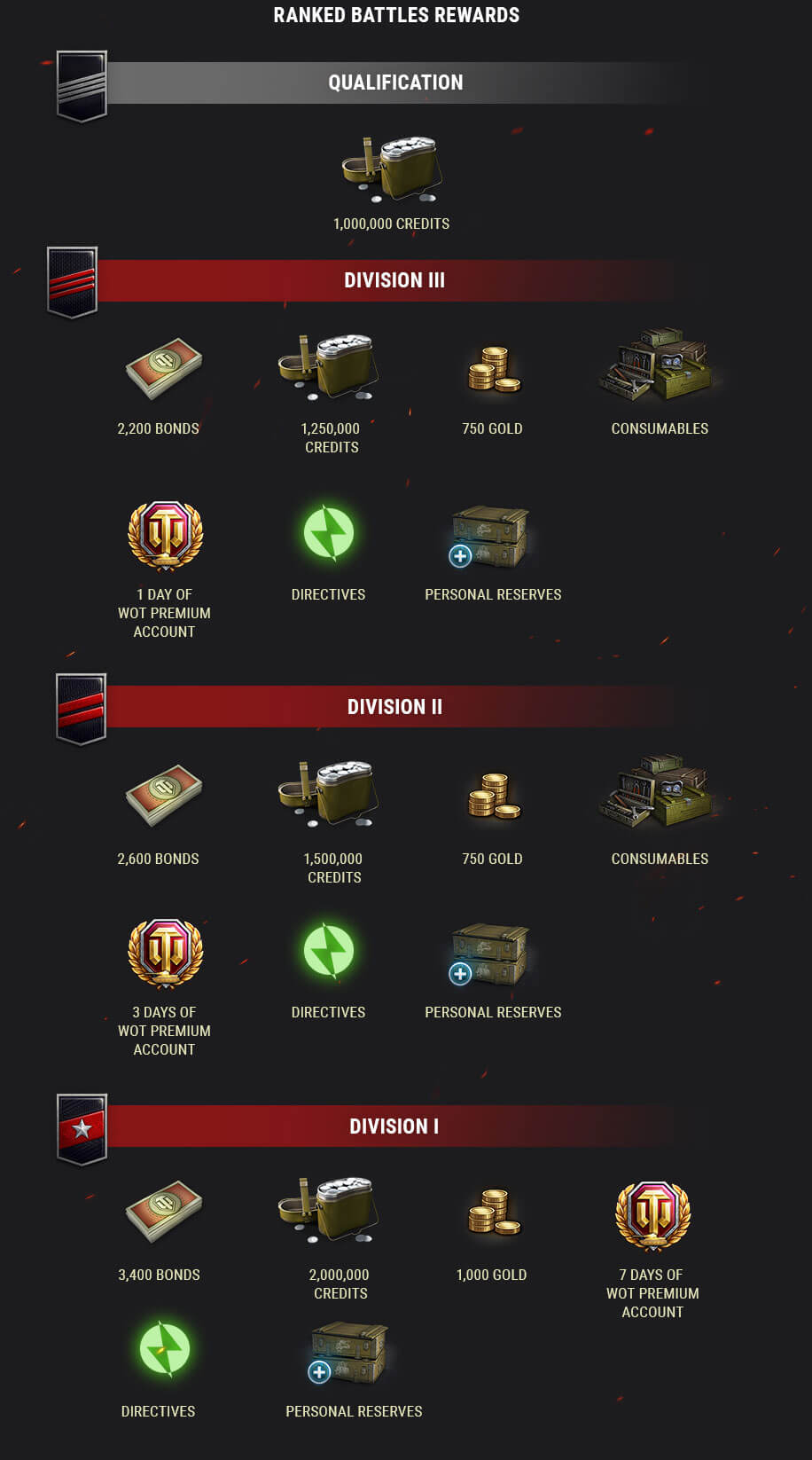 You may also check how well you did in this season by accessing our dedicated Leaderboard!
If you managed to make yourself into any of the leagues, beware that it will take up to 14 days to receive your respective League rewards. Just remember: the higher the League, the more prestigious the reward!
A special Badge representing the League you reached during the Season

A unique 2D style for Tier X vehicles only that matches your League

Golden League and Sprinters only:

+1 Rank Token
| GOLD league | Silver league | BRONZEleague |
| --- | --- | --- |
| | | |
| | | |
There is also a special reward for Sprinters, our 30 courageous players that completed all the Divisions of this season first. Regardless of the League they placed into, they will receive the same prizes as those for the Golden League players. Sprinters are also marked with a special icon
on the Leaderboard.
If you wish to keep or improve your Badge and style, be sure to at least rank into the same League you ranked into this season in the next season:
If you stay in the same League by the end of the next season, you preserve your Badge and vehicle style

If you reach another League, your previous Badge and vehicle style

will be withdrawn

and replaced by ones for the new League

If you do not make it to any League, you lose your Badge and vehicle style

Changes in Leagues in the next season do not affect the extra the Rank Token earned by Golden League players and Sprinters in this season
It is important to note that before crediting any of these rewards, rule violators, following our Fair Play Policy, will be removed from the Leaderboard and won't receive any prizes for their participation in this season. In specific, 5 accounts will be blocked for a week, while 7 will permanently banned.
If you wish to know more about Ranked Battles, be sure to check our dedicated guide!
Best of luck on the battlefield!