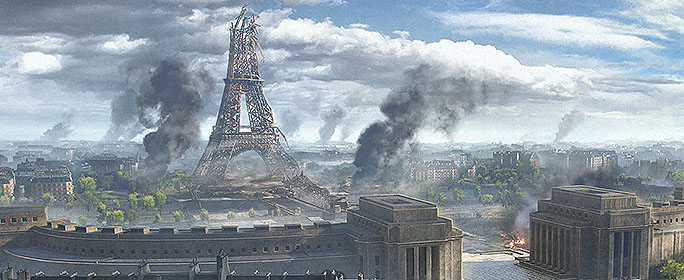 Update 10.0 will be introducing some exciting changes to the Rampage event! Read about them below, or better yet, download the public test and try them out yourself!
New Exclusive Maps: Berlin and Ravaged Capital
The test brings two new exclusive maps to Rampage mode you'll find yourself on when playing Domination or Steel Hunt.
Berlin

(Domination Only)

Ravaged Capital

(Domination & Steel Hunt)
New Feature: Gas Cloud
Update 10.0 will also be introducing a brand-new mechanic specifically for Steel Hunt mode called Gas Cloud. This feature aims to both promote more active gameplay and offer soime extra bonuses to the winning team.
The mode has two instances where the Gas Cloud is activated: one of the teams gains enough victory points to end the battle, or the battle is close to ending in a draw. Once one of those conditions is met and the Gas Cloud is activated, an alarm will sound and every player receives a notification like in the image below.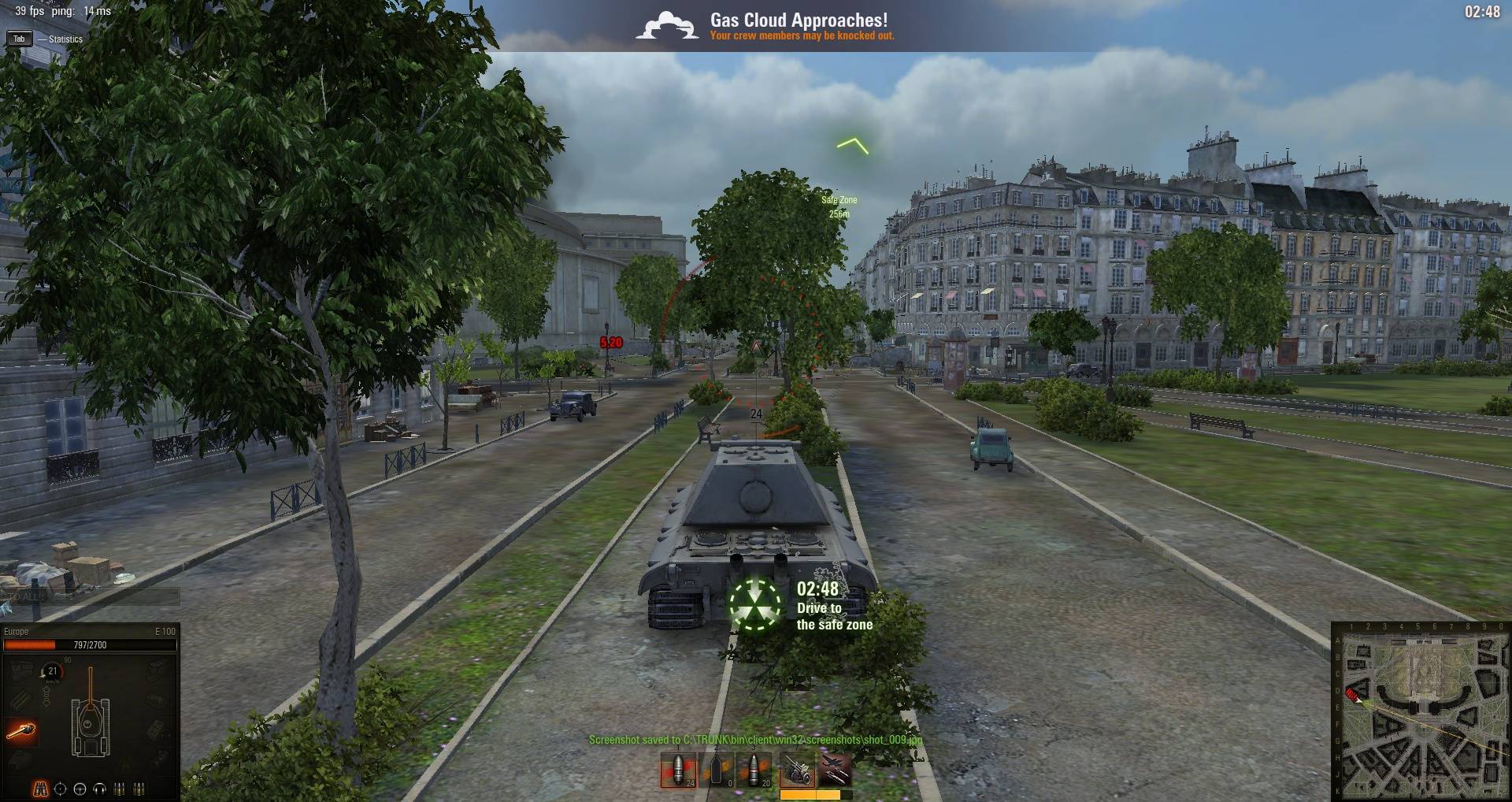 Then, a rocket will hit the area, releasing a gas that affects every vehicle on the map that is not within the safe zone. The safe zone is indicated on the minimap by a circle you must reach before the rocket explodes or shortly thereafter, provided you're close enough to get there before the gas can affect you.
| | |
| --- | --- |
| | |
| The Safe Zone | Safe Zone Pointer |
If your vehicle gets caught in the Gas Cloud, a countdown timer will begin for your Crew (similar to the drowning indicator) - if you don't get to the safe zone in time, your Crew will be incapacitated and you will not be able to respawn anymore. In other words, the battle ends for you. However, you will still be able to use the postmordem mode to observe your team during the rest of the battle.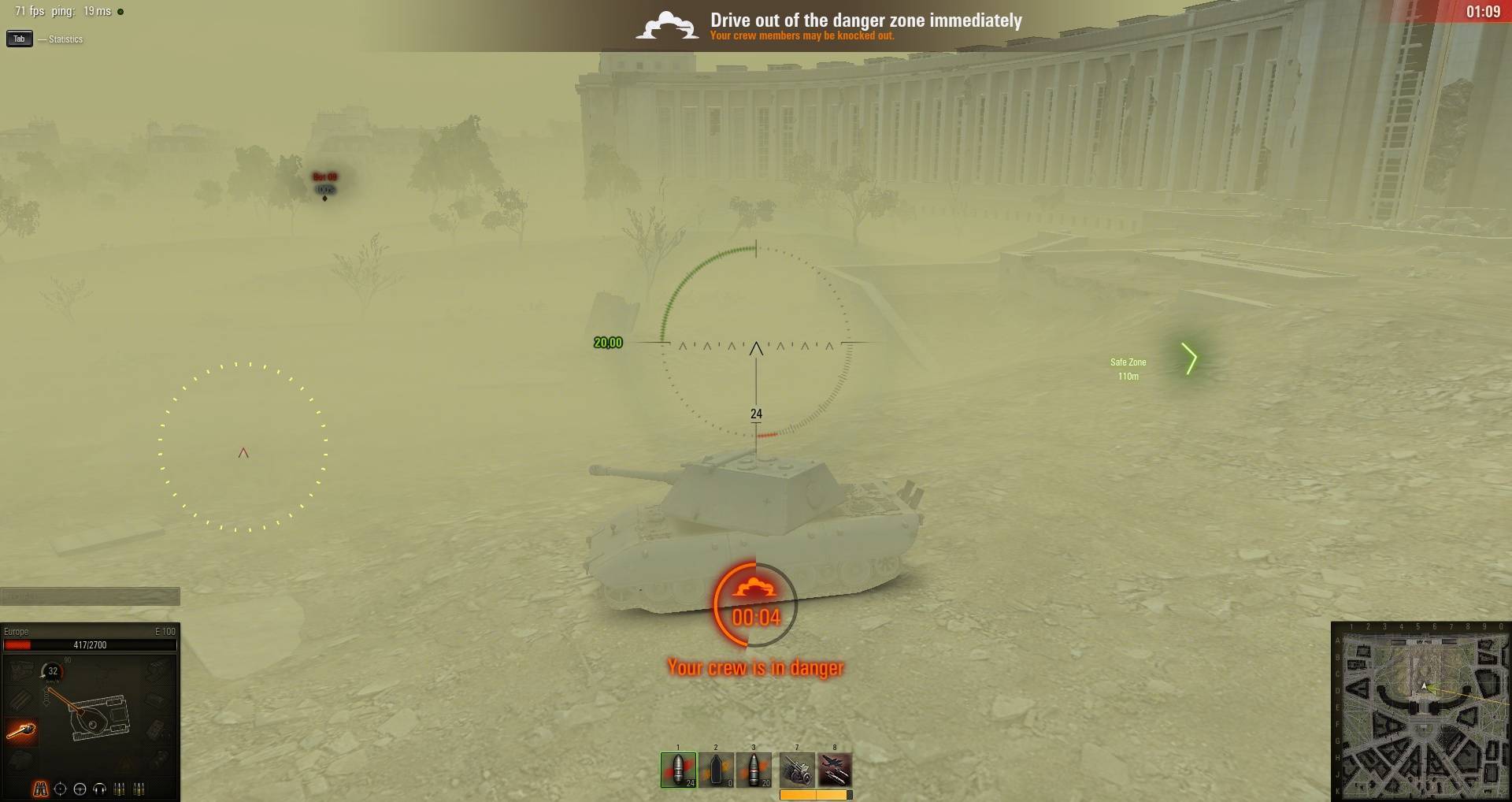 Players who successfully make it to the safe zone will then have an additional three minutes to battle it out between teams until there is only one team or player standing. The winner(s) of this showdown will get an additional 30% XP and Credits as a bonus, along with the "Sole Survivor" medal.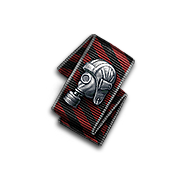 Sole Survivor medal
Personal Missions for Rampage
A new batch of Personal Missions will also become available for the Rampage mode in Update 10.0! The missions will be linked together in a new Campaign. If you succeed in completing all of them, you will receive a special reward vehicle -
the tier X T-22 sr.!
Keep an eye out for more news on Update 10.0 and post any of your feedback on the thread above!