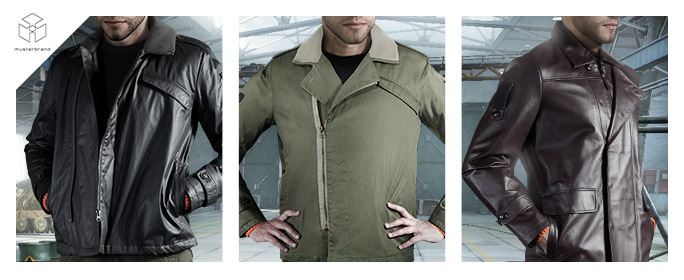 It's not always easy to balance style with durability when you're in the field, but Musterbrand's range of World of Tanks apparel meets the challenge. It's an exclusive collection that matches function with a keen eye for detail.
Subtle branding, high-quality materials and inspired designs unite to create some really interesting takes on video game apparel.
Sizing
Please note that Musterbrand sizing tends to run a little small. Luckily they have a useful video on how to pick the best size for you! We advise that you take a look before placing an order.
About Musterbrand
Musterbrand is well-known provider of exclusive game-themed clothing and accessories. The company collaborates with many legendary names in the gaming industry, supporting a great deal of revered franchises with superbly crafted products.