Tankers,
A Maus-sized overdue "thank you" is in order!
Charity Stream organizer and Community Contributor Bted72 set a goal of $10,000 for our recent Memorial Day Weekend 30-Hour Charity Stream, Give Thanks with Tanks, with all proceeds going to the USO. As lofty as we thought the goal was, we shattered it with a total haul of over $25,000 in donations for the organization. Donations from players—that's you!
Whether it was via silent auction, purchase of a branded item, or direct donation, your generosity did not go unnoticed—especially during these times. We want to wholeheartedly thank everyone who donated, watched, chatted, or helped spread the word by sharing the Tiltify or Stream link. Your participation kept the stream lively and our streamers excited.
Speaking of excited, we are proud to announce the winner of the Your Favorite is a Win for Everyone lot from the auction. For the uninitiated, we auctioned an in-game mission that requires a player's favorite Tech. Tree vehicle to complete. Congratulations TalkTo_MeGoose on the winning bid!
The "TalkTo_MeGoose Challenge" mission is in the in-game client from Wednesday, July 14 at 04:20 PT | 06:20 CT | 07:20 ET until Sunday, August 8 at 04:20 PT | 06:20 CT | 07:20 ET:
MISSION:

Conditions:

Restrictions:

Reward:

TalkTo_MeGoose Challenge

Be one of the top 10 XP earners on your team in a Victorious battle.

Random Battles, Skirmish, and Advance
Repeatable
T29 only
As a bonus, you can also earn an in-game Special Medal: "The Squadron" if you earn a Mastery Badge while fighting in the T29 during the "TalkTo_MeGoose Challenge" mission period.
Players only receive the highest level of mastery earned with the T29 during the challenge; TalkTo_MeGoose "The Squadron" medals are awarded after mission period ends on August 8.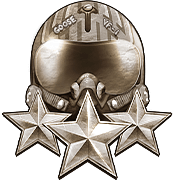 Mastery Badge:
"Class III"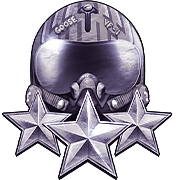 Mastery Badge:
"Class II"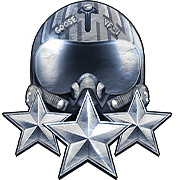 Mastery Badge:
"Class I"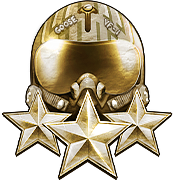 Mastery Badge:
"Ace Tanker"
The USO sends it appreciation for all the efforts made by the World of Tanks PC community.
It was a group effort and we hope to continue to work together and smash future fundraising goals.
Well done, team!
—TragicLoss and the World of Tanks Community Team