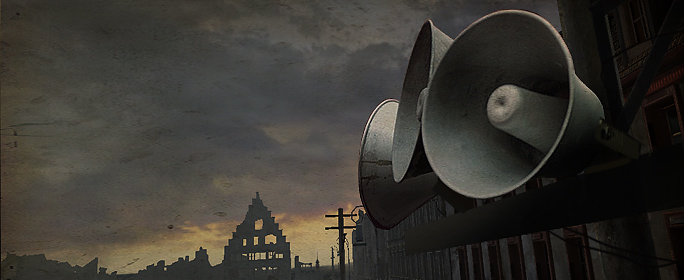 The month of May is upon us and with it Military Month. We're once again honoring the military and all the sacrifices brave men and women make on our behalf. Look forward to in-game missions, discounts, and the rare Berlin Quartet in the Shop all May.
Military Appreciation Month
This Military Appreciation Month is dedicated to Fisher House Foundation, providing military families with temporary housing close to their loved ones in a time of medical crisis. With every 100,000 XP that you earn in May, Wargaming will donate $1 to this noble cause, up to $100,000. Details
On Track to the FV215b (183)
For our take on "May the Fourth Be With You" this year, our upcoming On Track event focuses on the lower-tier British light and medium tanks and tank destroyers leading up to the FV215b (183), also known as the "Star of Death". Details
Earn Emblems Throughout May
Log into your account on each of the following days for a special mission rewarding you with festive emblems!
Cinco de Mayo

(May 5)

: Mexican Flag

Cavalry Weapon Day

(May 10)

: Brazilian Flag

Friday the 13th

(May 13)

: Four-Leaf Clover

Victoria Day

(May 23)

: Canadian Flag

May Revolution Day

(May 25)

: Argentinian Flag

Memorial Day

(May 30)

: American Flag
Not sure how to check the missions? See this guide for help!
Weekly Class Focus
New to World of Tanks? Get to know the tactics behind each of our vehicle classes each week of May.
Details on dates below.
Berlin Quartet
The fantastic four are back! Each of these iconic and rare Premium vehicles gives you a different set of strengths, so you'll no doubt find the right one for you. Or better yet, get 'em all! Details
Cromwell B

: tier VI British medium tank

T-34-85 Rudy

: tier VI Soviet medium tank (with a dog!)

ISU-122S

: tier VII Soviet tank destroyer

IS-2

: tier VII Soviet heavy tank
May Discounts
Every weekend in May, you'll find discounts on your everyday in-game purchases to help you on your way to victory.
Details on dates below
Military March of Nations
Military Month not only brings donations to amazing organizations, but also brings you in-game discounts on our most popular nations! Low to mid-tier discounts during the week, and high-tier discounts on the weekend. Don't miss out!
Details on dates below