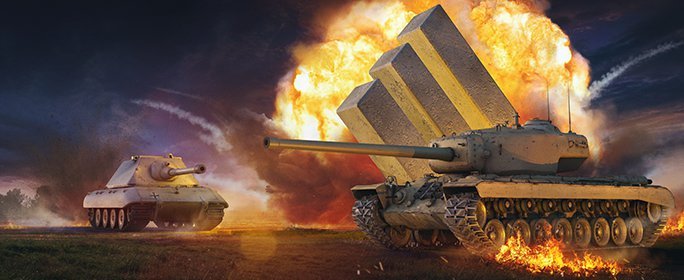 Heavy tanks are the typically extra-armored, often slow big guns on the front lines. Roll out with your team and protect smaller and lighter allies. Learn more in the comic below, then check out the special missions!
Comic Guide to Heavy Tanks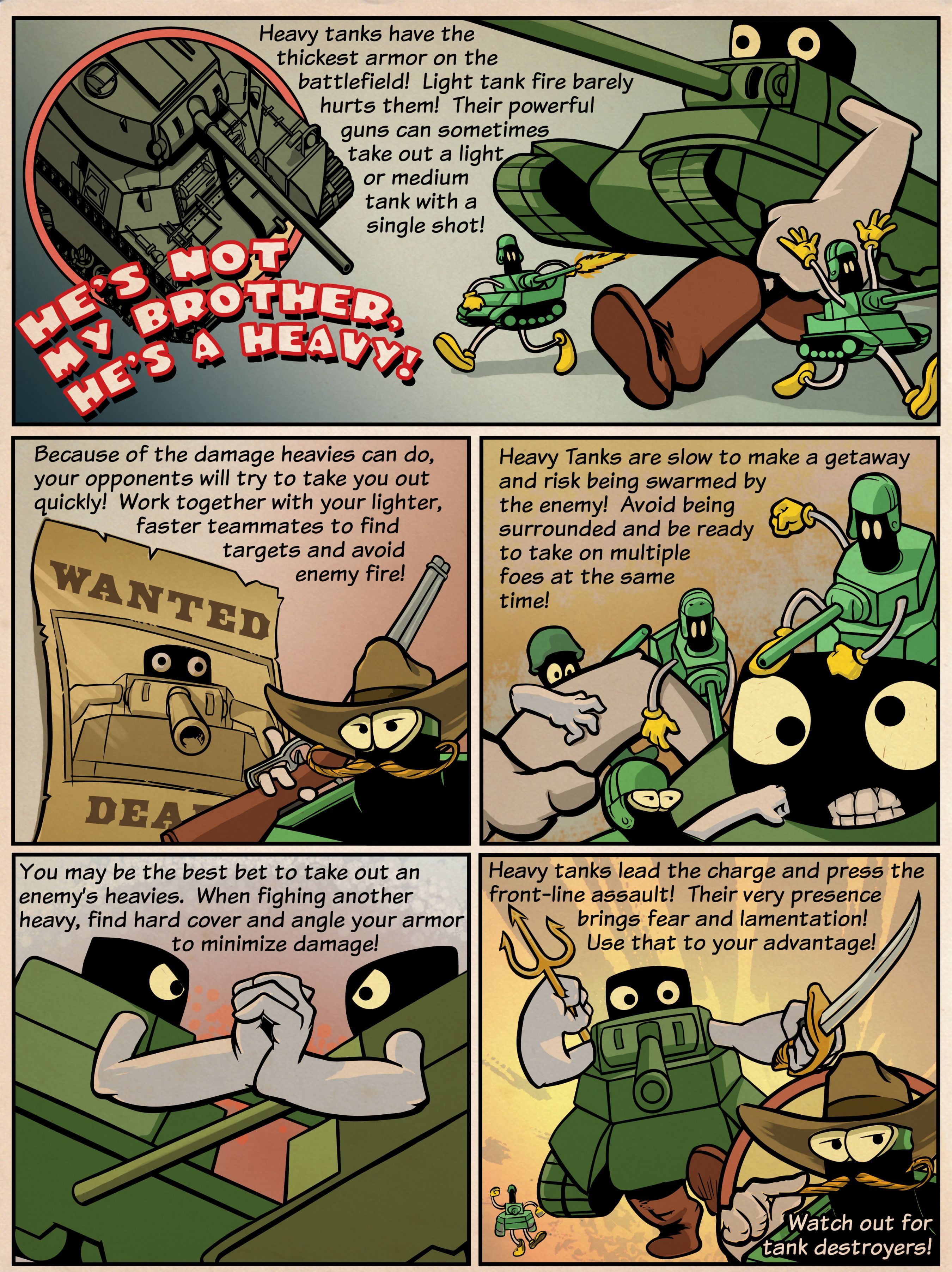 Heavy Tank Daily Missions
June 24 - July 1
04:20 PT / 07:20 ET
Here are the missions for this week!
"Heavy Solo Daily"

"Heavy Platoon Daily"

"Full Daily"

"Get Full Daily 4 Times"

"Destroy 2 Heavies"
Q:

How do I find the mission requirements?
A: Go into your Garage and click on the "Missions" tab just above your Crew:

If you're still curious, check out our handy guide!