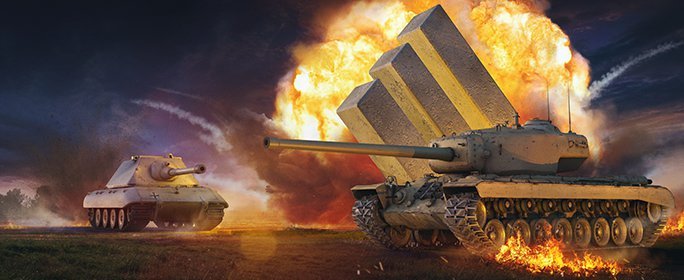 Heavy tanks are like the best big siblings -- they got your back! Heavy tanks move a lot slower thanks to beefy armor and enormous guns, but will usually be found on the front lines. No need to shy away like you would in other tank classes; however, players should try to stick to one enemy target at a time to whittle down the opposition.
Practice some heavy tank fighting skills and maybe even pick up the wild Churchill III for a Premium experience!
Heavy Tank Daily Missions
Here are the missions for this week!
"Heavy Solo Daily"

"Heavy Platoon Daily"

"Full Daily"

"Get Full Daily 4 Times"

"Destroy 2 Heavies"
Q:

How do I find the mission requirements?
A: Go into your Garage and click on the "Missions" tab just above your Crew:

If you're still curious, check out our handy guide!
---
Premium Shop Bundles

(Must be logged in to view)

BUY NOW

T-127


50% Tank Discount

600,000

+FREE




500

3 DaysPremium
1x Garage Slot


Churchill III

1x Garage Slot

+FREE




Churchill III




30% Tank Discount

1xEnh. Gun Laying Drive
1xImproved Ventilation
1xMed.-Cal. Gun Rammer

+FREE




1x Garage Slot