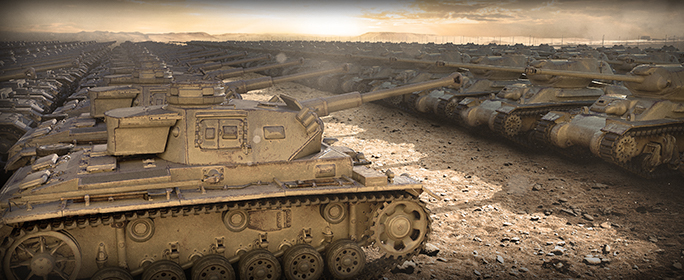 Let the "Throwdown" begin! This Third Thursday, you can try out a brand-new Premium medium tank: the Pz. III K!
It's likely that on July 21, mid-tier battles will mostly be filled with this tank, so if you're not interested in it, you might want to pick a vehicle that can take on the swarm.
---
Tank Rental Mission
July 21-22
04:20 PT / 07:20 ET
Win a battle and place in the top 10 XP earners (on your team) in a vehicle that's

tier IV-VI

to unlock a 24-hour rental of the Pz.Kpfw. III Ausf. K.
If it matches your play style, you can get it in the Premium Shop!