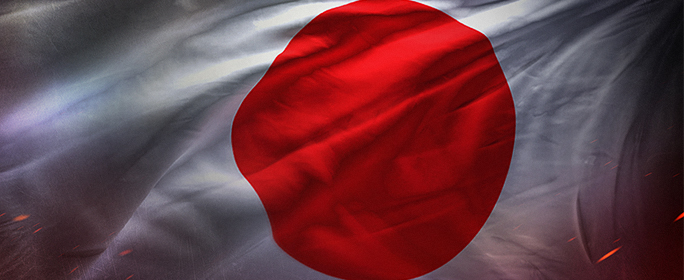 Enter the Japanese heavy tanks, the latest batallion soon to available in the Japanese tech tree. If you thought the ARL 44, Maus and Jagdpanzer E 100 were big, just wait until you see what the Japanese heavy line has in store!
---
I-Go / Chi-Ro
This Japanese medium tank was produced for the Imperial Japanese Army in the beginning of the 1930s and was in service until the end of World War II. This tank has the highest potential one-shot damage output of any in tier III, as well as a good amount of HP and decent mobility. When driving this tank, your focus should be on enemy weak points to raise the potential of one-shot destructions.
Type 91
The first tier III heavy tank in the game, the Type 91 has an excellent top gun with high damage-per-minute output and excellent armor penetration. This steel beast is a potent weapon regardless of its position in the team list.
Type 95
A further development of its Type 91 predecessor, the Type 95 features robust armor, high alpha damage and decent mobility. At its best, the Type 95 is a formidable and dangerous opponent capable of leading the charge to victory! Use this tank in a support role when you confront higher-tier opponents.
| | |
| --- | --- |
| Type 91 | Type 95 |
O-I Experimental
The first super heavy tank found at tier V in the Japanese tree. Despite its tremendous weight (~100 tons), the O-I Experimental's powerful engine gives it a maximum speed of around 40 km/h, allowing it to move relatively swiftly. The O-I Experimental also has the option of mounting two excellent guns: a 75mm and 105mm. Either should be chosen based on personal playstyle and preferred damage output. Use this armament to force a breakthrough when possible or solidify a defensive position. Its lack of sloped armor and immense size are offset by a hefty amount of HP.
O-I
The O-I can be considered the dreadnought of the medium tiers, and with good reason -- excellent armor (frontal: 150mm), large caliber guns with excellent penetration values, and high alpha damage. Even the O-I's stock gun is comparable with top guns of rival tanks.
From the O-I onwards, Japanese heavy tanks share a few common traits: powerful guns, heavy armor and limited mobility. Much like the TOG II*, the O-I is practically knows only one direction: forward! Choose your battle plan early and stick to it; you don't want to have to traverse the whole map with this sluggish war machine.
O-Ni
Well-armored, slow, and with two potent top guns at its disposal, the O-Ni plays much like its predecessor. Try to minimize the slow speed by sticking to side of the map that is likely to see the most action. Owing to the two rather large turrets on its chassis, the O-Ni's gun elevation and depression are rather limited, so try to stay away from hilly terrain.
| | | |
| --- | --- | --- |
| O-I Experimental | O-I | O-Ni |
O-Ho
A further development of the super heavy tank design leads to the O-Ho, which features enhanced armor and an improved variety of available guns. Like the O-Ni, the O-Ho has limited gun elevation and depression because of its additional turrets.
Type 4 Heavy
The Type 4 Heavy is an immense behemoth that is well-armored and boasts the highest HP of its tier. Slow and conspicuous, your enemies will know when you're approaching.
Type 5 Heavy
The Type 5 Heavy was initially designed for coastal defense and breaking through enemy lines. The characteristics of this Japanese super heavy fully correspond to its original mission. This tier X tank is suitable for confident tankers who are as comfortable fighting from behind bushes as they are on the frontline against superior enemy forces. The Type 5 Heavy's frontal armor and devastating 140mm gun are enough to tip the tide of battle to your favor.
| | |
| --- | --- |
| O-Ho | Type 4 Heavy |