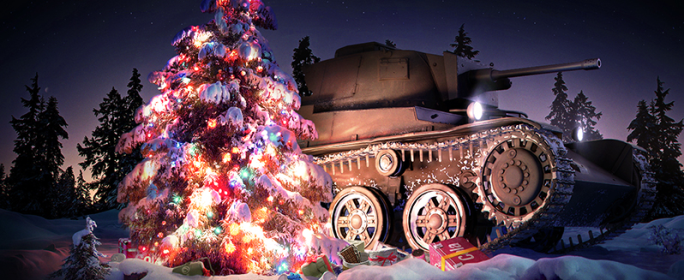 SURPRISE! We've got some extra goodies for you to play with this holiday season! All you've gotta do is log into the game between December 18 and January 15 and the fast-firing tier III German light tank 43 M. Toldi III will magically appear under the tree in your Garage! Plus, celebrate the arrival of the Czech medium tanks and even earn some female Crew members with our series of missions.
Happy Tanksmas!
Starts Friday, December 18, 03:20 PT
Ends Friday, January 15, 03:20 PT
Log into World of Tanks and receive: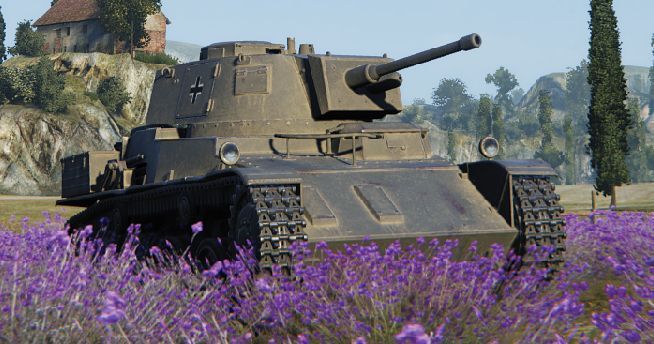 43 M. Toldi III + 1xSlot
100% Trained Crew
Stay tuned for rewards you can get for playing the Toldi!
"Czech This Out" Missions

Starts Friday, December 18, 03:20 PT / 06:20 ET
Ends Sunday, January 24, 03:20 PT / 06:20 ET

Mission

Restrictions

Reward(s)

Czeched Out for the Holidays

Ends Friday, January 1, 03:20 PT

Place in the top 5 XP earners in a winning battle.

Must be in a tier VIII or higher Czech tank
Random battles only
Repeatable

+50%XP

Czech This Out: Tier I

Place in the top 10 XP earners in a winning battle while driving the Kolohousenka.

Random battles only
Once per account

Personal Reserves:

50% XP Booster (2 hr. duration, no expiration)

Czech This Out: Tier II

Place in the top 10 XP earners in a winning battle while driving the LT vz. 35.

Czech This Out: Tier III

Place in the top 10 XP earners in a winning battle while driving the LT vz. 38.

Czech This Out: Tier IV

Win five (5) battles and place in the top 10 XP earners while driving the ST vz. 39.

1xMedium-Caliber Gun Rammer

Czech This Out: Tier V

Win 10 battles and place in the top 10 XP earners while driving the Skoda T 24.

1xVertical Stabilizer Mk 1

Czech This Out: Tier VI

Win 10 battles and place in the top 10 XP earners while driving the Skoda T 25.

Random battles only
Once per account

1 DayPremium Acct

Czech This Out: Tier VII

Win 10 battles and place in the top 5 XP earners while driving the Konstrukta T-34/100.

100% Trained Female Czech Commander

Personal Reserves:

2x 200% Crew XP Booster (2 hr. duration, no expiration)

Czech This Out: Tier VIII

Win 15 battles and place in the top 5 XP earners while driving the TVP VTU Koncept.

100% Trained Female Czech Driver

Personal Reserves:

2x 200% Crew XP Booster (2 hr. duration, no expiration)

Czech This Out: Tier IX

Win 20 battles and place in the top 5 XP earners while driving the Skoda T 50.

100% Trained Female Czech Radio Operator

Personal Reserves:

2x 200% Crew XP Booster (2 hr. duration, no expiration)

Czech This Out: Tier X

Win 25 battles and place in the top 5 XP earners while driving the Skoda TVP T 50/51.

100% Trained Female Czech Loader

Personal Reserves:

2x 200% Crew XP Booster (2 hr. duration, no expiration)