Immediately Available
Bought or Unlocked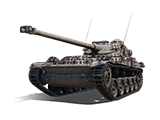 Hornet (AMX 13 90):
A speedy and maneuverable light tank with a five-round autoloader.
The machine for the experienced and confident. Scout the best paths for your team, activate enemy spawn points, sneak behind the enemy, and unload your shells
Recommended consumables: Born Ready!, Emergency Kit, Energy Shield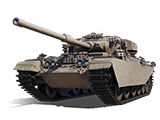 Cerberus (Centurion Mk. 7/1):
A versatile medium tank with a solid turret and high rate of fire.
A reliable and straightforward tank with good armor and a solid cannon. Stick together with your team and take out enemies one by one.
Recommended consumables: Emergency Kit, Lifesteal, Pyrokinesis or Energy Strike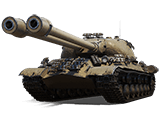 Double (IS-3-II):
A mighty double-barreled heavy tank with powerful guns and tough armor.
Cause devastating damage with a mighty double-shot or ensure that you always have a shell in the chamber with sequential fire. The Double is for those that prefer to steadily cause damage and don't need to rush to the front. Familiarize yourself with the Soviet double-barreled gun mechanic!
Recommended consumables: Born Ready!, Emergency Kit, Emergency Repairs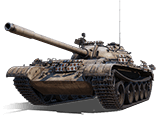 Malachite (T-54):
A medium tank with increased durability and accelerated repair of damaged modules.
Lead the team with this mobile and well-armored vehicle. Thanks to its excellent weapon, you definitely won't lag behind when it comes to dealing damage, and its sturdy armor can even forgive a mistake or two.
Recommended consumables: Energy Shield, Pyrokinesis, Emergency Kit or Emergency Repairs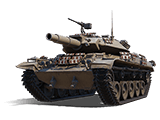 Grenadier (T49):
A speedy light tank featuring an accurate HE autoreloader.
Put the pedal to the metal and fly across the battlefield to collect Mirium. Do not stay in the same place for too long and always make sure to stay close to better-armored allies.
Recommended consumables: Energy Shield, Born Ready!, something to keep you going (Lifesteal, Emergency Repairs, or Emergency Kit)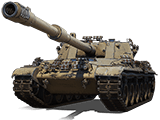 Legio Ferrata (Progetto C50 mod. 66):
A versatile heavy tank with a good balance of firepower and dynamics.
The choice of professionals. The vehicle is complex and requires composure and control of the situation. Advance with care, and you will be treated to extremely high firepower and good armor.
Recommended consumables: Born Ready!, Energy Shield, Emergency Kit