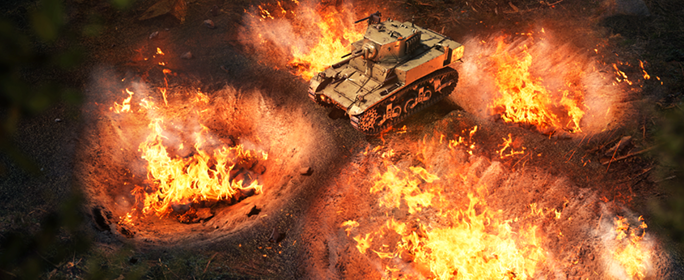 Superstitious or not, you can give yourself a little extra luck this Friday the 13th with a four-leaf clover on your tank of choice when you're in the top three XP earners on your team. And don't miss out on x3 XP on daily first victories and great Crew discounts and missions all weekend!
Starts May 13, 04:20 PT / 07:20 ET
Ends May 16, 04:20 PT / 07:20 ET
---

x3 XP

Crew Position Change*


50% Off

Gold Price

Crew (Re)Training, Skill Reset


50% Off

Gold or Credits Price

Soviet Vehicles

Regular - Tiers VI-VII
30% Off

Premium - Tiers VI-VII
30% Off

Gold or Credit Price

*Example Crew Position Change: Changing a three-skill Soviet Radio Operator into a more effective three-skill Soviet Commander.



Weekend Missions
"I Make My Own Luck"

(Friday the 13th only!)

"x2 Crew XP on Tier IX & X Soviet Tanks"

"Be Top 3 by XP in a Soviet Tank"
Q:

How do I find the mission requirements?
A: Go into your Garage and click on the "Missions" tab just above your Crew:

If you're still curious, check out our handy guide!