We covered the basics of Crew, but now it's time to get into how to best maximize your Crew.
Benefits of Premium and Elite Tanks
One of the easiest ways to get the most out of your Crew is to train them via Premium or Elite tanks. In them, you can choose to accelerate Crew XP instead of getting Free XP. It's a little toggle you might miss, but if you click it, it'll help your grind immensely.
Here's why Premium tanks are the best for training: They don't deal with the annoying penalties for moving and retraining Crew. That means you can equip and use Crew in Premium vehicles without any penalty and without having to retrain for updating their specializations.
Whatever you do, don't buy a Crew when you get Premium vehicles. Use them to train your existing Crews.
Getting the Most Out of Your Crew Without Spending
Once your Crew hits 100%, you'll have to decide whether you're going to give them a Skill or a Perk.
Picking Crew Skills/Perks
Every player is different, including the way they pick Skills and Perks. The following are only suggestions on how to set up your Crew -- you should set them up in a way that enhances your particular play style.
In general, you'll want to pick the most useful Skill or Perk for each Qualification. Here are some suggestions from Wargaming staff:
Paul Barnett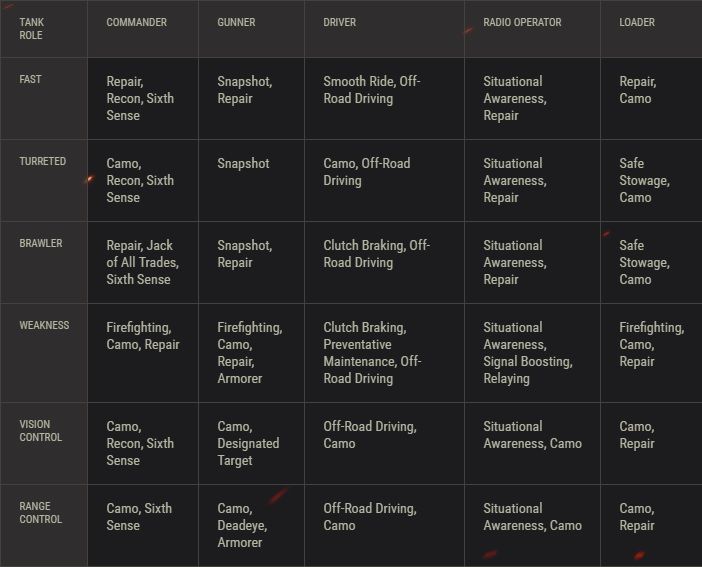 dance210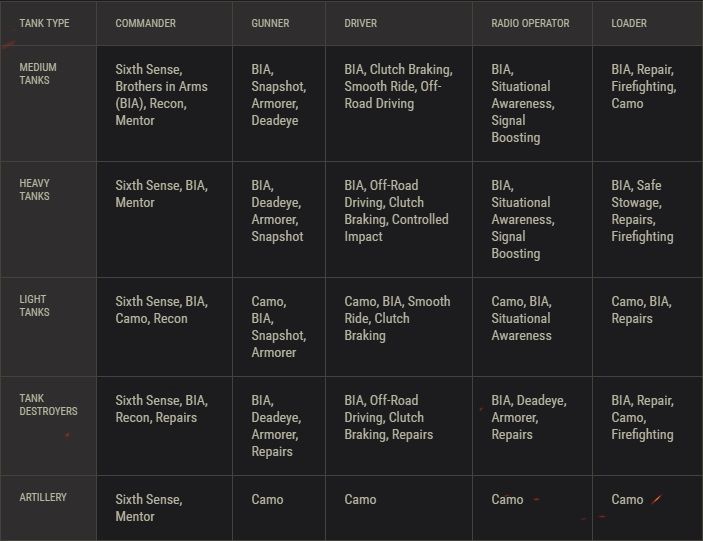 MeatheadMilitia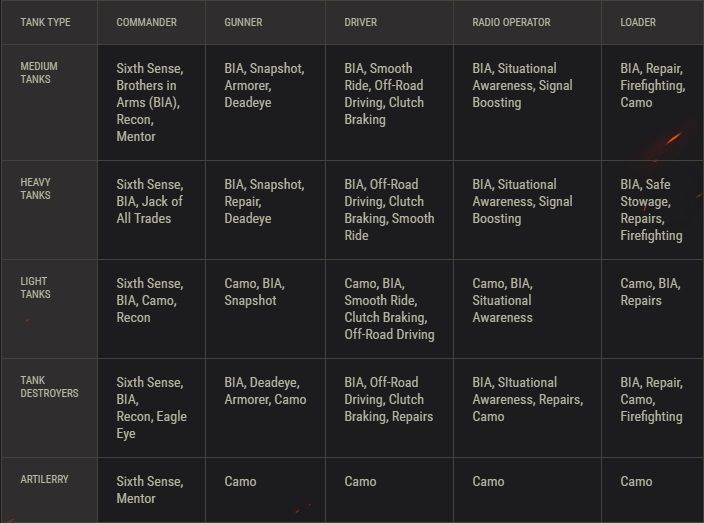 How do you set up your Crew? Share yours!
One "Super" Crew
Consider using one "super" Crew and moving them each time you purchase a new tank with retraining. The downside is every time you transfer Crew to a new vehicle, you'll have to earn enough XP to get their training back to 100%.
What About Credits?
Spending Credits to retrain Crew sounds like a great compromise between spending nothing at all or spending Gold, but keep an eye on the Crew's training. When retraining with Credits, they'll lose their Skill XP, so don't choose that option unless you have at least 30% in their new Skill!
Getting the Most from Your Crew with Gold
Premium and Elite Vehicles
As mentioned, take advantage of Premium vehicles and their 'Accelerate Crew XP' option to boost your Crew training. Just remember that this requires a training vehicle for every vehicle class and nationality you want to boost.
To do this, select a Premium or Elite vehicle in the Garage. Above the Crew in your vehicle, there'll be a box that says "Accelerate Crew Training." Click it to turn it on.
Repair, Reset, Repeat
This method lets you take advantage of the more useful Skills as you're leveling up, and not suffer from the time spent trying to get your Perk to kick in.
Use Gold to reset your Crew skills and avoid the dead zone of not benefitting from a Perk. To do this, we recommend the following formula:
Pick a useful Skill and play until you unlock a second Skill or Perk
Use Gold to reset your Crew
For your first (complete) Skill, pick a Perk like "Brothers in Arms," then select another useful Skill
Repeat until you unlock a third Skill or Perk