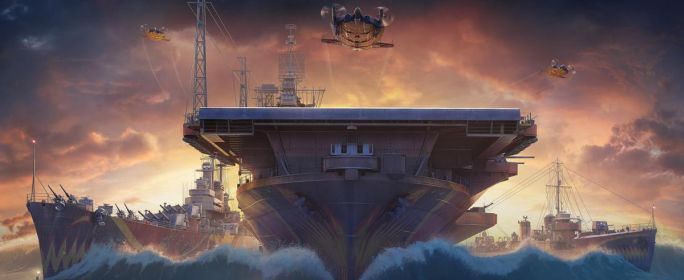 Pre-Halloween Spook-tacular!
If you like to tank, you're probably interested in large hunks of military metal. In light of that, we're pleased to announce that our October Halloween festivities will culminate with a "spook-tacular" live event aboard the actual Phantom Fortress herself – USS Hornet in Alameda, CA! Hornet doesn't have treads, but she's got guns and ghosts a-plenty that you can see for free!
On October 27th, the day of the original USS Hornet's scuttling, Wargaming will sponsor Scareco's 'Haunted Hornet' Halloween attraction! Whether you live near the San Francisco Bay Area, on a warship in the bay itself, or you're within torpedo bomber range, join us for scares and stories aboard this historic vessel.
Be sure to come early! The first 500 attendees who registered with Eventbrite using the link below will receive a special swag bag and a free ticket to the Haunted Hornet Halloween maze, as well as an exclusive opportunity to pilot the freaky "Phantom Fortress" aircraft carrier and spooky "Salem Witch" cruiser against fellow players.
See you aboard the Phantom Fortress!
WHERE: USS Hornet Museum - 707 West Hornet Avenue Alameda, CA 94501 Map location
WHEN:
Tuesday, October 27, 2015 from 5:00 PM to 10:00 PM (PT)
HOW:
Sign up for your free tickets here: