DOMINATION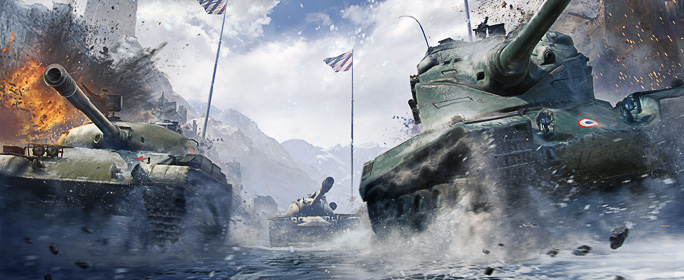 | | |
| --- | --- |
| | Get the Domination Hero medal for your first Domination victory! |
A rollicking new game mode in World of Tanks with slick rewards! Domination is a capture-the-flag-style of battle with a designated selection of tier X tanks, and is perfect for anyone who likes playing World of Tanks a little more recklessly. If you get destroyed, just wait for a brief respawn period and hop back in with a different tank if you'd like!
Teams move to capture and deliver flags positioned on the map, and can take defensive or offensive positions as the enemy team moves in. It's all about racking up points, and proper flag capture gets you way more points compared to simply destroying a vehicle. Plus, if you're damaged by attacks or low on ammo, designated repair zones can keep you in battle longer (if you can manage to limp to one). Domination is also a great way to earn Personal Reserves!
Domination offers a handful of maps you may recognize, but are customized for Domination rules. Some classic strategies may apply, but Domination is nonetheless a fast and exciting new way to play World of Tanks. Give it a try and let us know what you think!
A Trio of Battle Bonuses


Dynamic Platoons let you group with new friends or old right in the middle of battle! Hold the Ctrl key to free your mouse cursor and click the new buttons in the team panel to invite players. It's a quick and easy way to customize who you want to align with and battle!


Personal Reserves are small, temporary boosters that can earn you additional Experience, Credits, or items based on your ability in Random battles. Earning Personal Reserves is done by completing small missions that will then let you activate a reserve. For example, add a booster that grants a few-hour 5% Experience boost and enjoy the instant gratification!









Battle Performance Badges supplement the usual medals and other achievements you attain for your battle prowess, but these give you immediate feedback! Spotted an enemy? Fired a critical hit? You'll see the badge pop up, and you can collect multiple badges of each kind every time you battle.
"HD" and "SD" Game Client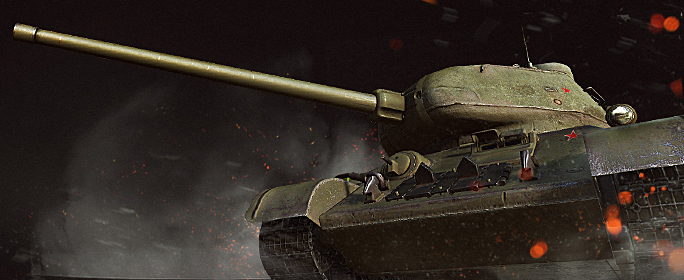 In an effort to "lighten the load" for players on the low end of PC graphics capabilities or Internet connections, World of Tanks is now split into two different client types, known as "HD" and "SD."
Simply stated, the "SD" version offers the smallest possible download size of the game, and includes lower-quality textures. The "HD" version gives you the highest-quality textures, requires a 64-bit OS, and naturally increases the download size. The core game doesn't change for anyone, just the visuals!
More Highlights
Additional improvements have been made to a few maps, the Personal Missions interface (activate the next mission more easily), the Battle Results screen (showing you how close you are to the next upgrades in the vehicle you used), and new ways to ease in newer players.
---
Update Notes
Full details of every little twist and tweak in this Update can be found by clicking this button: