Team Battle mode has proven to be a fun way to coordinate with friends and play World of Tanks with higher-tier vehicles and a unique matching scheme. In the upcoming Update, Team Battles undergoes several enhancements to establish teams that want to stick together and make their way up a global leaderboard. Here's the basics!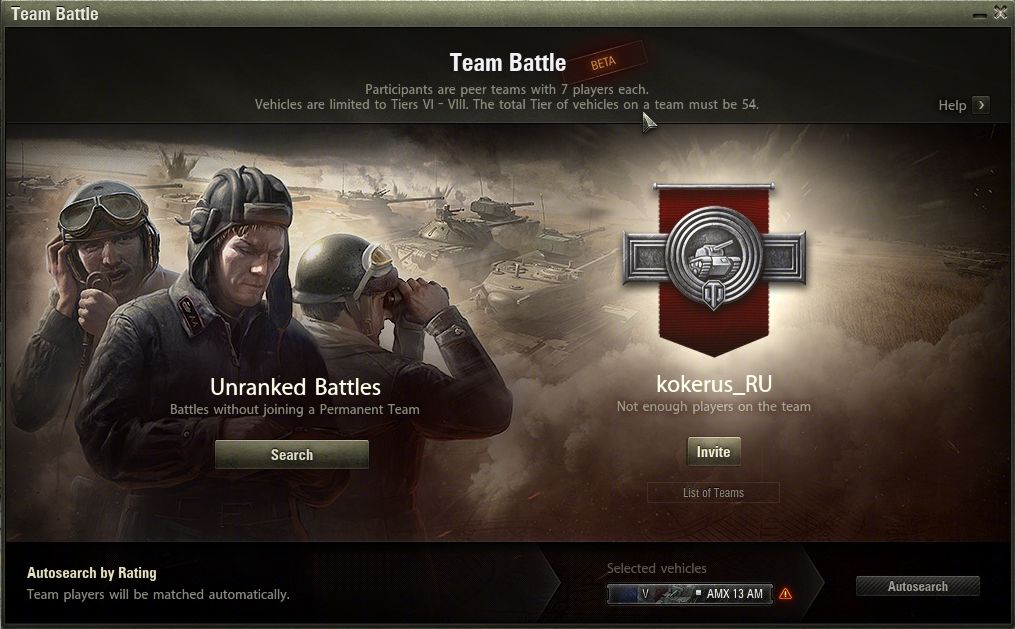 Screenshot represents a feature under development.
Creating & Maintaining Teams
Any World of Tanks player will be able to create "permanent" teams -- a group of players that establishes themselves in the Team Battle system. Just enter Team Battle mode from the battle menu, select Ranked Battles, and click Create Team. Once finished, you can customize your team with an emblem, and send invitations to other players and grow your ranks.
Permanent teams max out at 12 members (with up to 20 pending invites), and fall under three different ranks:
Rank
Permissions

Team Commander

The Commander is the player who created the team.




Transfer Commander's permissions
Dismiss the team, or restore dismissed teams
Manage members (invite/exclude players, change member ranks)
Edit team properties (name, team emblem, etc.)
Gather the team (for Ranked or Unranked battles)
Switch between Ranked or Unranked battles
Start battles (Ranked or Unranked Battles)

Officer

Gather the team (for Ranked or Unranked battles)
Switch between Ranked or Unranked battles
Participate in battles
Leave the team

Private

Accept invitation to the team for Ranked or Unranked battles
Participate in battles

Leave the team

Teams can have only one Commander, but an unlimited number of Officers or Privates.
How Division Play Works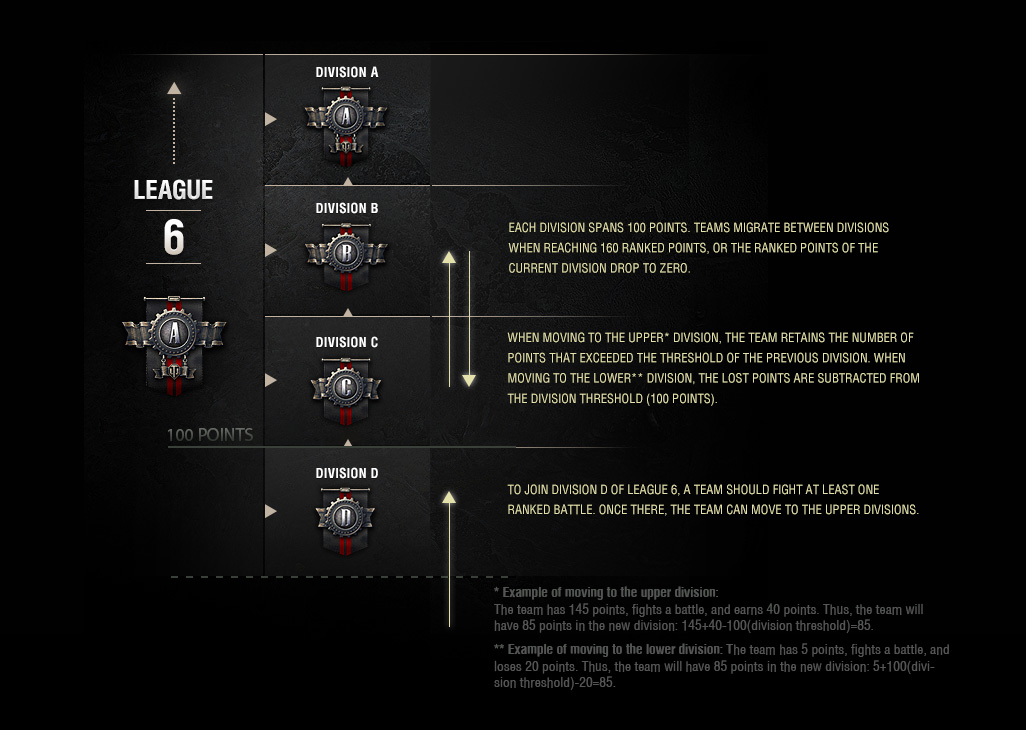 New Achievements
Category
Achievement
Conditions
Honorary Ranks


Tactical Superiority

Destroy all enemy vehicles while losing only one friendly vehicle.


Victory March

Win three or more battles in a row.
Group Awards


Tactical Supremacy

Win a battle by destroying all enemy vehicles without losing any allied vehicles.


Sudden Strike

Win a battle by capturing the enemy base with a group of at least two allied vehicles.
Stage Award


Strategic Operations


For a certain number of victories on a permanent team.