The new 9.10 Public Test offers a preview of Rampage, the new home for the previous Domination modes.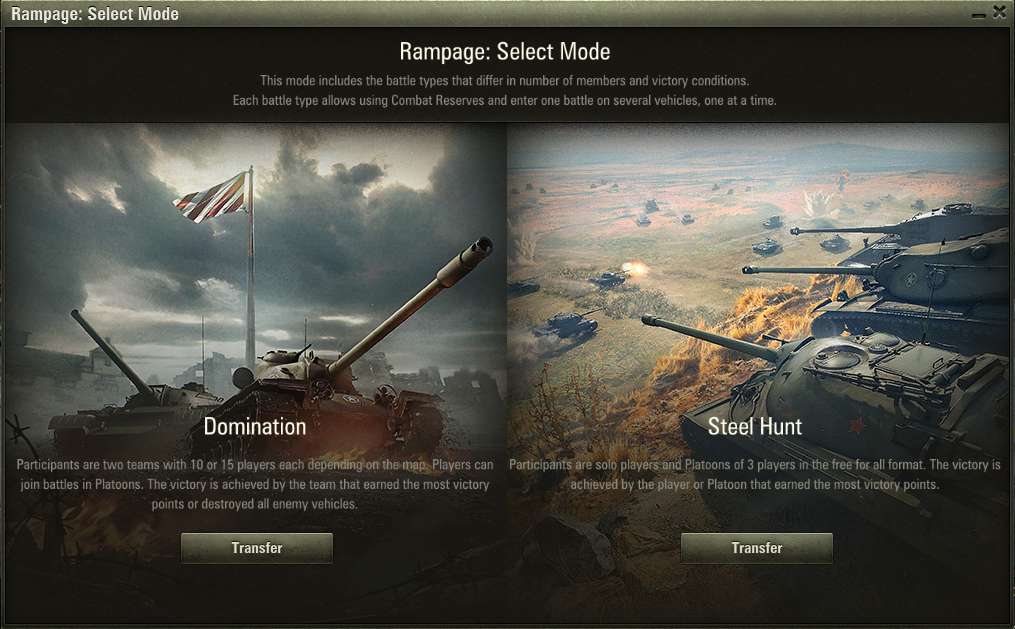 In other words, Domination and Steel Hunt will now be found under the Rampage mode selection in the Garage. For the most part, the basic rules of each won't change:
...However, one big tweak that's being made is that now, you can bring your own tanks!
This means no more "Domination-only" vehicles -- if you have any high-tier tanks, you can select them as your Rampage roster and head into battle without special provisions! This can also apply to time-limited ("rental") vehicles.
We'll be rolling out the pomp and circumstance for Rampage when the final release of Update 9.10 nears, but for now, enjoy giving it a try in the Public Test and let us know what you think!
Play Rampage in a special 24-hour event starting at the release of Test Iteration 2 (8/20) until August 22, 06:00 UTC

(8/21 23:00 PT)

!