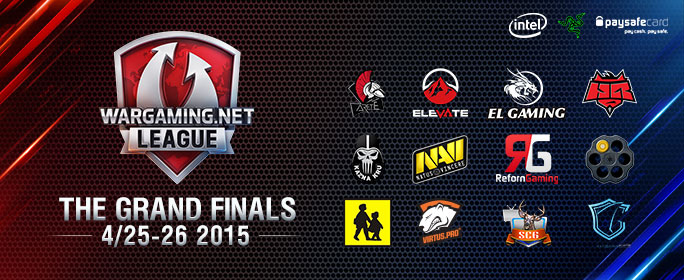 The Grand Finals are finally here! Join us live in Warsaw, Poland on April 25-26 or watch the live stream on Twitch.tv. Entrance is free of charge and no ticket is required!
After months of preparation and anticipation, the biggest World of Tanks competition is ready to roll out. It'll be a veritable clash of digital titans, and construction crews are working hard to get the EXPO XXI hall ready for the big event. If you're planning on watching from home, we'd suggest that you do the same; load up on supplies because once the Grand Finals gets underway, you won't want to leave the house!
In the meantime, we've got you covered with the schdule for a weekend's worth of viewing!
THE SCHEDULE: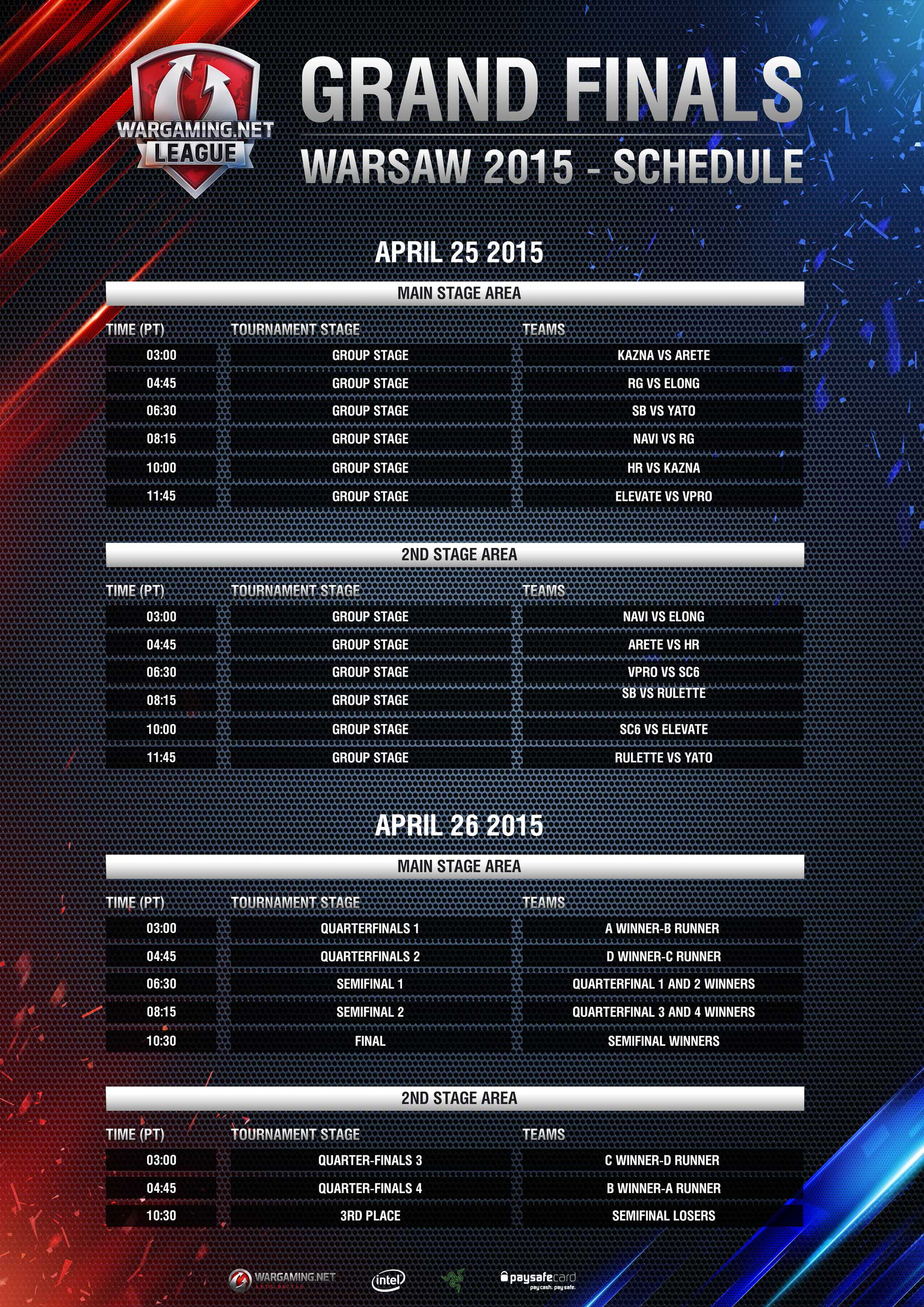 Please bear in mind the schedule is subject to change.
OFFLINE AND ONLINE ACTIVITIES:
In addition to the tournament stream, plenty of other activities are planned that you'll be able to enjoy both in person in Warsaw and via the stream! Have fun!