Aw, yeah! We're firing up the Gold League for a second season of epic warfare! Follow your favorite teams as they fight tooth and nail along the road to glory!
Season Premiere
Tuesday, January 10 at 17:30 PT / 20:30 ET
WATCH LIVE
Catch Season II matches every Tuesday & Thursday at 17:30 PT / 20:30 ET
Pre-show on Facebook Live pre-show starts at 17:00 PST / 20:00 ET
Fantasy League Returns!
Watch and win while your favorite players fight their way to the top! Each week we give out over 25,000 Goldin weekly prizes! Stay tuned to the World of Tanks website for more details!
Meet the Commentators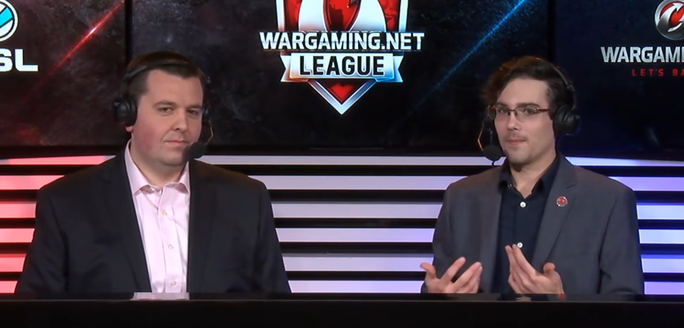 This season, we welcome back James "RockStarx1" Grieve to the desk and pair him with the now-hatless Randal "Ruukil" Holcombe! We asked them about their expectations for the season and their first fantasy pick…
RockStarx1
"I'm really excited for this season thanks to the roster changes. While Apex and eClipse are still league favorites, those roster changes are definitely going to impact how the teams play. Vetro is definitely my first pick fantasy-wise, but you can't go wrong with Dodoma, Oxmathus, or Pompus."
Ruukil
"Apex is king right now, but I'm thinking eClipse might take them down now that I've seen the roster changes. I'm also keeping an eye on the breakout team, Top Tier. My fantasy pick is a tough choice; torn between Dodoma and Pompous."