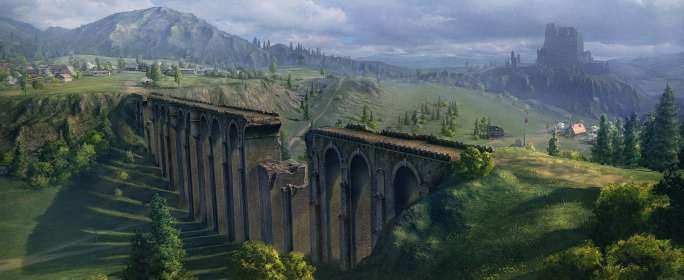 A recent update brought the winds of change to Westfield, the location of this month's Map Exhibition. From the expansion of the city to the vastly different topography, Clans will need to change the way they play this map!
Demonstrate your Clan's strategic adaptability, dominate your opponents, and be crowned as the Champions.
In Stage 1, winners within each group are determined based on scores at the end of round robin play.
The top 32 teams will advance to Stage 2, which will also be played using the Round Robin format.
Stage 3 will bring us to single-elimination bracket play between the top 8 teams from the previous rounds.
In addition, both semifinal games and the championship will be streamed live on twitch.tv/wargaming with commentary from Hypnotik and veganzombiez. The matches will be followed by a brief discussion with the Clans in the championship about their strategies and the keys to their success.
If you are interested in participating, head over to the Tournament Signup Page!
Each team should only consist of members representing a single Clan and there can only be one team per Clan.
Prizes:
1st:

100,000

2nd:

75,000

3rd/4th:

40,000

5-8th:

20,000
In addition, each team that qualifies for Round 2 will be awarded 2,500. Teams must score a combined 7+ points in group stages to receive this prize.
(Prizes will be awarded to the winning Clan's treasury)
Map Exhibition Schedule

Stage 1

Stage 2

Quarterfinals

Semi- and Finals

Saturday, June 27
17:00 PT
Sunday, June 28
17:00 PT
Monday, June 29
17:00 PT
Tuesday, June 30
17:00 PT

Map: Westfield
Initial Round-Robin stage
32 teams advance

Map: Westfield
Secondary Round-Robin stage
Tiebreakers played immediately after (if necessary)
All teams in this stage win at least

2,500

8 teams advance

Map: Westfield
Playoff Stage
All teams in this stage win at least

20,000

Map: Westfield
Stage 3 (Semifinals and Championship) livestreams
Semifinal 1 - 17:00 PT
Semifinal 2 - 5:20 PM PT
Final - approx. 5:45 PM PT
---