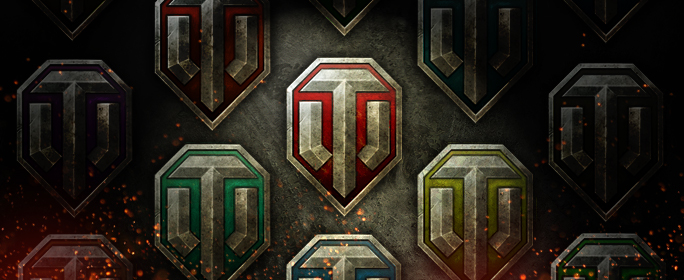 When M--M's Executive Officer The Millard can't make an interview, it's not because he's busy saving his T-22 from heavy fire. In fact, it's because The Millard in Millard's Minions is busy saving lives due to his job as a paramedic.
No worries, as the 9-1-1 call he responded to was more important than our message over TeamSpeak. In response, he sent the Clan's Commander, Predavolk, and fellow Executive Officer Wildmage01 to talk about M--M, a unique Clan that's more worried about upping its members gaming ability than capturing land on the map.
That's right -- they're basically a Clan alliance of mentors, working to improve World of Tanks one player at a time.
What's the Clan's origin story?
Wildmage01: Millard was doing a lot of mentoring at the time, and I had seen a post on the official forums about a training Clan that was trying to help make players better. I saw this when they had five members, so I sent them a message, and I ended up talking to one of Millard's friends. I didn't even get in right away, though, but then they contacted me later and I ended up being member number 15 of the Clan, way back, two and a half years ago. Once I was in, what I found was Millard Platooning up with people, running whatever team events we had at the time. It was just this night and day difference. [...] Millard is a really interesting guy. When you play with him, he articulates very well what you should be doing and why you should be doing it. His ability to teach really led to an interesting environment as someone who is purple, and at the time, I think he was a top-100 player on the server, and he let you into his brain to see why he did the things he did, and it was really fascinating.
Why do you think having a Clan of mentors is important to the World of Tanks community?
Predavolk: World of Tanks is a game that is very easy to pick up and play, but it's very difficult to master. Intentionally or not, I think one of the reasons for the game's longevity and success is that you always have something to learn. There is always some new twist, some new micro-position, so there is a real need out there for people to pass on knowledge. Some of that is done over YouTube or streaming, some of that is done through the forums, and especially the WoT Labs forums, but ultimately the most effective way of teaching somebody is actually getting in the game and running with them. And while that can be accomplished through Platoons, if you really want to learn, keep learning, and pass on that knowledge, a Clan dedicated to teaching is really the best way to do it.
What's the first piece of gameplay advice you give to your new Clan recruits?
Predavolk: My first piece of advice, the first thing I usually tell people is, "You're losing because of you." There are a lot of things that go on in the game that you can't control, but over the course of thousands of games, it's really up to you whether you're winning or losing. It's really about utilizing the resources that we make available for individuals to get better, and really focusing on gameplay and trying to become a better player.
Wildmage01: Yeah, it really comes down to seeing the bigger picture, not just the tank right in front of you, but hey, you can make better decisions.
Besides advice and Platoons, what else do you do to mentor younger players?
Predavolk: We regularly have tournaments that we run within the Clan to teach and emphasize team play. We also have mentoring programs between senior members and junior members as well as members of our junior sub-Clan, MIT. We regularly get visitors from top Clans like Bulba, who come in and are very generous with their time while giving lessons on individual gameplay, team play, and calling. So we've taken advantage of the people who have either gone through our system, or the credibility we have as a training Clan to not only rely on our own expertise, but the expertise of some of the best players in the game who have passed on their knowledge to us.
When does your mentoring begin to show results?
Wildmage01: That really depends on the person. It depends on their learning style. We've had a couple of guys where we've had to try five or six different methods before we find something that sticks. And then there are some guys where, no matter what we try, nothing is sticking. So it really depends on the person. With some players, within a week, you start seeing some decent results. We had one guy, and after about a week, he started skyrocketing.
Predavolk: My stats went from light green to dark blue, so that's an increase of almost 1,000 in a year. That might be slow to some people, but I'm quite happy with that progress. I'm the Clan CO, and that sucks up a lot of my time, so if I didn't have that, I think I would progress even faster.
For someone interested in joining, what will they need?
Predavolk: To get in, people need a 1,600 Win-8 [record]. Then to stick around, because we don't say you need to do Strongholds three nights a week or Clan Wars twice a week, what you basically have to do is be involved in the Clan. We want you to post on the forums, be on TeamSpeak, join the odd team fight … any combination of those is what we're looking for from recruits. You're not going to get better if you're not participating in any of the training that we're doing, and if you're not interested in that training, then what are you doing in this Clan? We're happy to keep people as Platoon buddies, but we open up spots for people who really want to do the training.
What advice would you give new Clans just starting to grow?
Wildmage01: You need good officers. If you don't have good officers, you're done. And be prepared to rotate those officers so they don't burn out.
Predavolk: Yeah, get good officers, find a mission statement that nobody else is doing, and just work hard.
What is M--M trying to accomplish in 2016?
Predavolk: We want to keep increasing the number of active players we currently have. We want to keep improving our members, but we're also finding new ways to train our members. We are scheduling a cross-Clan training session this month, we've been scheduling more innovative Gold prizes for members who show improvement in their stats or are active or are participating in Strongholds. We're also getting in more varied instructors to pass along their knowledge of the game.
Associated Clan
---
Stronghold Skirmish Details
What: Champions Stronghold Skirmishes
Who: [M--M] and WGA employees
When: February 17, 16:00 PT (19:00 ET) to approx. 18:00 PT (21:00 ET)
Where: NA East server
We will be challenging players on the NA East server, so login there to find us!
If you face off against our Spotlight Skirmish, you'll have a chance to win Gold prizes!
If you are streaming on your own Twitch.tv channel and you send a link to your stream with the time at which you face us, your entire team will double their winnings! This link must be sent in a PM on the forums to veganzombiez by 09:00 PT (12:00 ET) the following Friday morning.
If you have any questions you'd like us to ask M--M while on the stream, please leave them in the comments thread for this article or you may also ask them in the Twitch chat!
In order for us to verify that you were streaming on Twitch, we must be able to see the archived video. Please make sure you're archiving your broadcasts in your Twitch settings (preview).
Gold from this event will be distributed by Wednesday, February 24, 2016.
Result
If you encounter
the Spotlight Skirmish...
If streaming on Twitch
when encountering
the Spotlight

Skirmish

...


Win

500

1,000

Lose

250

500

Draw

0