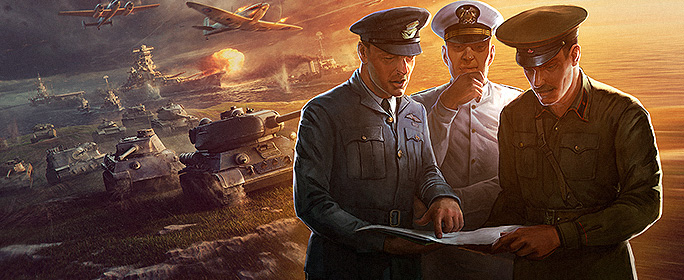 OnJuly 27, World of Tanks and World of Warplanes will have separate sections on the Clan Portal. Clans and members used to be the same for both games, but now you can be in a different Clan for each game, and actions made to Clans will no longer affect those of the other games. WoWP Clans will be available in the World of Warplanes section, and you won't need to spend Gold if you already formed a World of Warplanes Clan. Once those Clans move to the World of Warplanes section, all Clan details will be saved. All Clans first created in World of Warplanes will remain unchanged.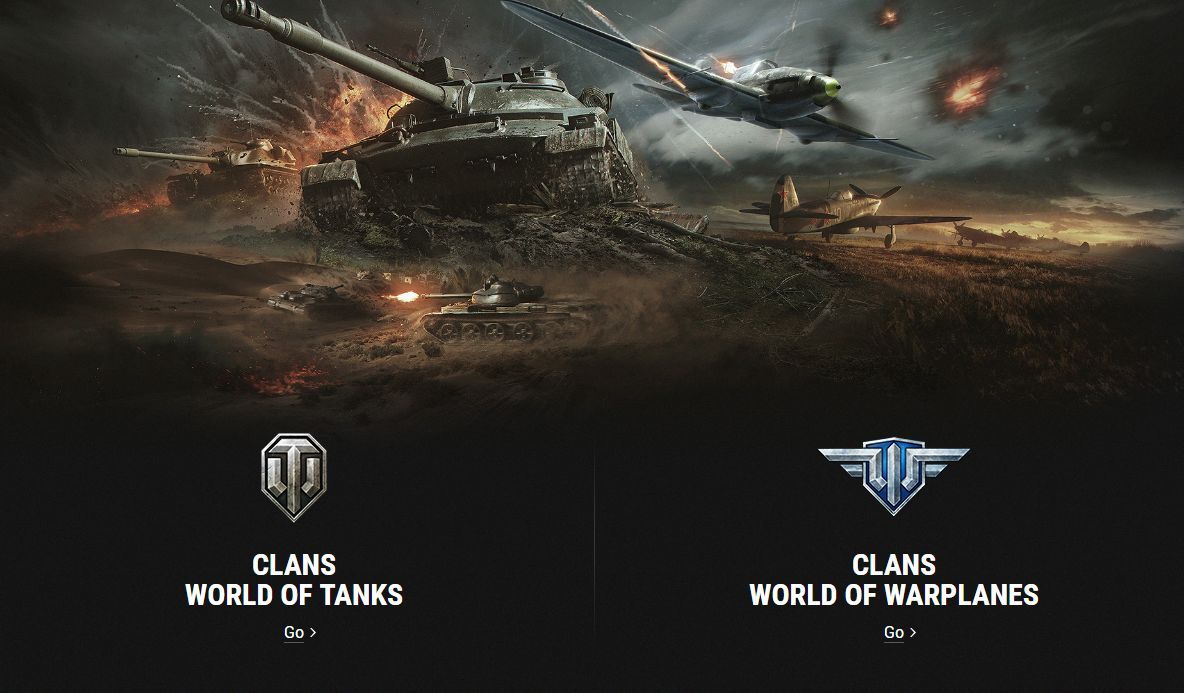 This is all so the games don't "distract" from one another with statistics or battle performance -- all this information will be in separate sections of the Clan portal. You can see each section by clicking the buttons on the side menu.
Stronghold and Global Map stats are only on the World of Tanks section. You can view the Clan Treasury on the World of Warplanes section, but all Clan Gold earned before the update will stay in the World of Tanks Clan Treasury.
New Recruiting Station Options
Automated approval of Clan applications is now available. Select the "automated application approval" option and set selection criteria (number of battles, victory rate, etc). From there, players who match your requirements can be accepted without the additional Clan Officer approval.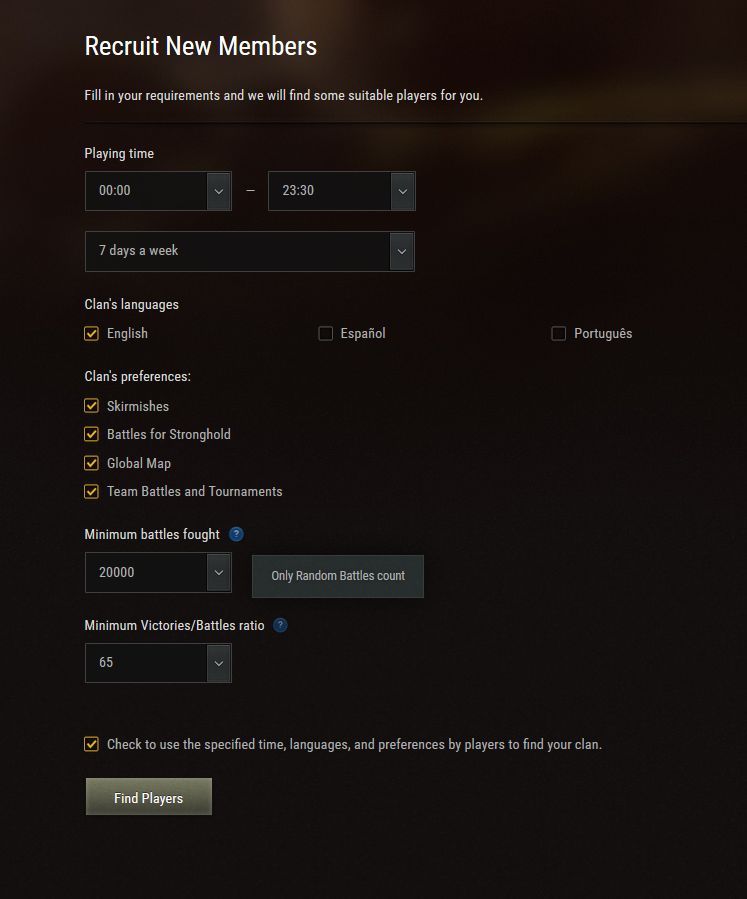 When considering new Clan members, you can view personal and battle stats by filtering battle types and time period. The Applications and Invitation pages will show who has already applied to your Clan and those who match your requirements, so it'll be easy to find new Clan members! The same goes for players looking for the perfect Clan.
Creating a New Clan
Creating a new Clan is easier than ever! All you need is to enter the Clan name, tag, and pay the Gold fee. All other information can be filled in later.
When uploading a Clan emblem of at least 190 pixels (on one side; no more than 10 MB), all other specifications will be made automatically.