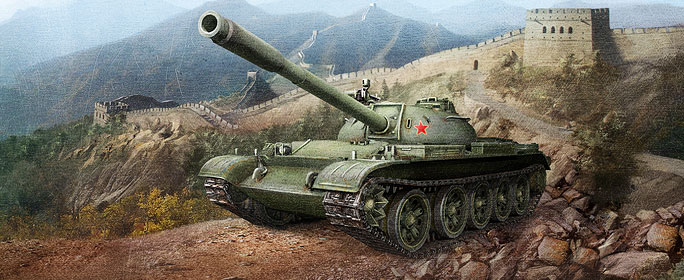 Interested in owning a Type 59? Well, this month we have not one, but three ways you can win the highly sought-after Chinese medium tank! Just take your rented or owned* Panzer 58 Mutz on the battlefield and complete one of the tasks assigned to you.
---
1. Damage Inc. Competition
February 5 - 11
The top three players that deal the most damage to enemy vehicles while driving the Panzer 58 Mutz will receive a Type 59!
We will take base XP into account in case of a tie-breaker
2. Beat the Devs
February 12 - 18
Wargaming staff will provide nearly unbeatable base XP scores in their Panzer 58 Mutz. Your task is to outperform our most savvy players here in the office while driving the Mutz. Once you've done that, you'll be entered in a drawing for one of three Type 59 tanks, along with other epic rewards.
Stay tuned; more details on "Beat the Devs" to come!
3. Battle Experience Contest
February 19 - 25
2/19 - This contest has been revised!
Three players randomly selected who earn over 550 base XP in a single battle will receive a Type 59!
This task can only be done in the M46 "Ripper" Patton KR or Panzer 58 Mutz.
---
Tasks must be completed within the above listed time frames to be eligible for each challenge's prize.
---
*Panzer 58 Mutz goes on sale starting
February 5 at 03:20 PT

!