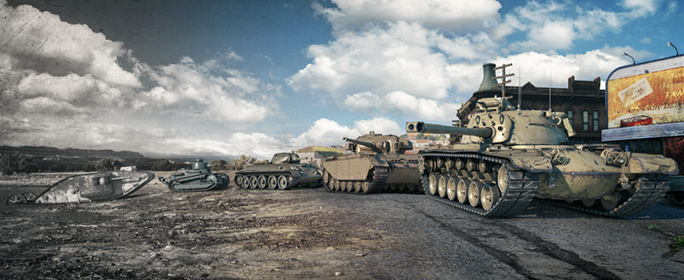 This summer's been packed with Summer Play rewards, but why stop now? You demanded more, so TankRewards.com continues strong with more for our tanker community! In World of Tanks, the fun never stops!
New Tank Rewards!
September 1-30:

Earn up to three Tank Rewards points every day you finish in the top three XP earners on the winning team in tiers IV+*. Rewards include Premium consumables, Personal Reserves, Garage slots and Premium tanks!**

At the end of the month, check your points at TankRewards.com and choose your prize. The more points you get, the more you win!

Check the "Missions" menu in-game for details and additional rewards!
**Prizes and more
*Earn a maximum of three points each day by placing in the top three XP earners on your team in each of the following tier groups:

IV-VI, VII-VIII and IX-X

We have four levels of prizes. By earning points, you unlock subsequent levels, each with a choice of prizes.

Level 1 (10 points): A random prize from the "Supply Crate"***
Level 2 (25 points):

Your c

hoice of Premium consumables
Level 3 (45 points):

Your c

hoice of bundled Personal Reserves and food consumables (i.e. Chocolate)
Level 4 (60 points):

Your c

hoice of either

TOG II*

, AC 4 Experimental,

Heavy Tank No. VI

or 14 days of Premium and five Garage slots
*** What's in September's "Supply Crate"?
You randomly win one of the following:
Premium consumables: x3 Large Repair Kit, x3 Large First Aid Kit, x3 Automatic Fire Extinguisher
Personal Reserves: x3 +50% Credits, x3 300% Crew XP (both with one-hour duration)
x3 Garage slots

Turan III

E-25