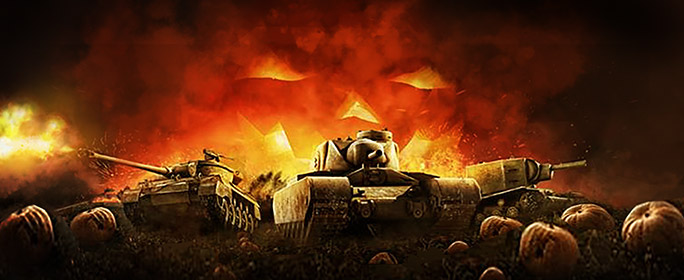 The time has come to bring your XP powers together in the Monster Showdown High XP Contest! Running from October 26 to November 1, you and your fellow tankers can take part in a heated in-game competition. Those commanders with the highest XP and a handful of randomly selected winners will receive a ton of excellent prizes including Premium time, Gold and rare Premium tanks such as the Type 59, M56 Scorpion and more! Plus, bonuses will be included in the scores, so take advantage of the in-game events going on this week to boost your chances at winning big prizes.
How to Enter
Take a screenshot of your after-battle report on the "Personal Score" tab.
Send the screenshot to wga_contests@wargaming.net with the subject as

"Monster Showdown - [YOUR IN-GAME NAME]

"

-- Failure to correctly title your submission can disqualify you -- Server data will verify whether the winning entries took place during the time of the contest
Fill out this short survey.
Top XP Winners' Prizes

Position

Prizes

2x Garage slot

10,000

6 monthsPremium Account

2nd - 5th

Garage Slot

8,000

3 monthsPremium Account

6th - 10th

Garage Slot

6,000

1 monthPremium Account

10th - 20th

Garage Slot

4,000

2 weeksPremium Account

Random Winners' Prizes

Number

Prizes

1 randomly chosen winner

2x Garage slots

10,000

6 monthsPremium Account

49 randomly chosen winners

Garage slot

2,000

3 daysPremium Account
Monster Hunt
12:00-18:00 PT (15:00-21:00 ET)
If you enter battle against a Wargaming employee or Club Wargaming member in bright yellow camo, you win

250

for destroying them!