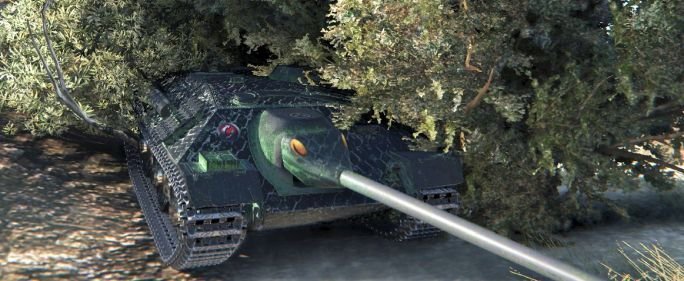 If you could dress up your tank any which way, how would you do it? Something historically accurate or all-out wacky? Spark that creative flame, because our latest forum contest challenges you to make a custom skin for any tank in your Garage and post it for the chance to win a T26E5 Patriot or 1,000!
Starts November 16, 09:00 PT / 12:00 ET
Ends November 30, 12:00 PT / 15:00 ET
How to Create Skins
Community contributor Medessec has this great tutorial on making a custom skin:
Please note: This video covers an older version of World of Tanks before the "HD" client setting was introduced. All the steps should work for an SD client, but HD is a bit different – read on for more.
HD Skins
Creating a skin file for the HD version is similar to the SD client: you take the HD skin file and place it in the same folder you created for the SD versions of the files (as covered in the video).
After finding a vehicle and creating the correct folders in the "Res_Mods" folder in the game files, you'll need both the HD and SD versions of the skin files. The nice thing is, you just copy whatever files you're missing into the folder you already created with the skin files. For example: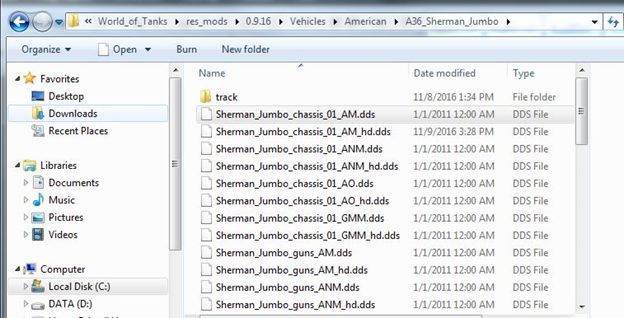 Notice that the names of the files are different and there are two of each. Make sure you edit the HD one and save over both.
It's very important to save both the files with your edited skin for it to work on your tank. The names of the files must not change, and you must have an HD and SD version of the file(s), at least in name only – the images can be identical, including file size, but must specify each version.
Contest Rules
One entry per player
Entries must be posted in this thread
Must be an original creation designed exclusively for this contest
Entries will be judged on creativity, quality, complexity, overall coolness, etc.
Acceptable image formats: JPEG, PNG or GIF
The image must comply with the moral, ethical, and legal standards, as well as with the Forum rules.
Wargaming gains exclusive rights to the contest image when you post it on the forum, as outlined in the "10. User Generated Content" section of the Terms of Service.