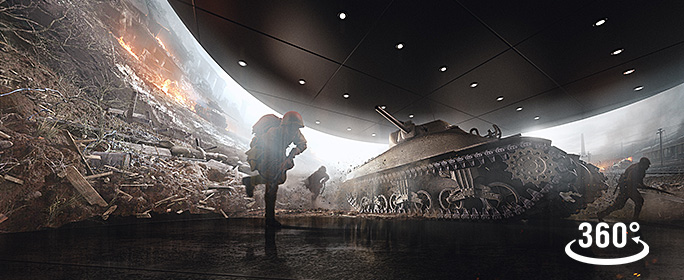 You may have already seen our earlier 360 features such as "Virtually Inside the Tanks" and "1941 Battle: 360-degree Reenactment". Now we're excited to share our latest project entitled "War Knows No Nation". Inspired by real war veteran stories, the video will transport your into the historical events of World War II.
Very special thanks to the three war veterans who helped us make this possible:
How to View the Video
All you need is a PC, smartphone or tablet with the YouTube or Littlstar app installed. And for a completely immersive experience, you can also use your smartphone with Google Cardboard, available on the Android YouTube app, and on the Littlstar app for both Android and iOS devices.