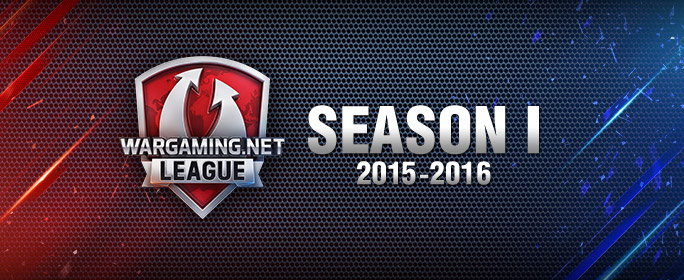 "Can anyone defeat High Woltage Caballers?"
That's the number one question right now (right up there with: "What the heck is a High Woltage Caballer?"), as the "Dream Team" of WGLNA All-Stars combined to become one of the most dominant units in the history of the league. All you have to do is look at the Fantasy Tanks site to see just how far that statistical dominance extends, as HWC boasts three of the top four players in terms of Points Per Battle (HeavyTwenty, Dakillzor, Oxmathus_PRO), with Anfield, blueboyzcaptain, and Wallhacks also inside the Top 16. That's right, 6 of the top 16 players statistically in the entire league are all on one team.

No wonder the only blemish on their record was a Week 2 overtime loss to Team Refuse; a match they played before adding Dakillzor to the roster.
So now, as the team looks ahead and is just one win away from making the Finals, and only two wins away from winning the championship in their debut season, the question remains: Does any other team stand a chance?
Looking at Thursday's bracket, it will be the winner of SIMP versus eLevate who gets the first crack at Caballers. SIMP has struggled mightily this season, but the defending champs from eLevate might just have a shot at taking down HWC. They have a roster of proven winners, and players like Arclit, statik, and swipple are going to be a tough out for any team.
On the flip side, Noble and o7 go to war to see who will advance to play Team Refuse. Noble has won seven of their last eight matches, and AkulaV might just be the best player overall in the entire league this season, but the squad formerly known as The Cunninghams has historically fallen flat when it comes to the playoffs, so it will be interesting to see if they have what it takes to shoot down Cool_Hammer and crew if they get past o7 and make it to the semi-finals.
Should be intense battles all around, as the WGLNA playoffs have consistently proven in the past that upsets are king, and the pressure of playing high-stakes matches (with thousands of dollars on the line) has the tendency to make certain players rise to the occasion, while others simply wilt when their teams need them most.
Who will step up and lead their teams to glory? Check out BattleViewer.com Thursday night beginning at 17:00 PT to find out, as four teams will find themselves eliminated, while only the top two will be headed to Los Angeles to play for the WGLNA championship October 3rd!
Time to see how High Woltage these Caballers really are.