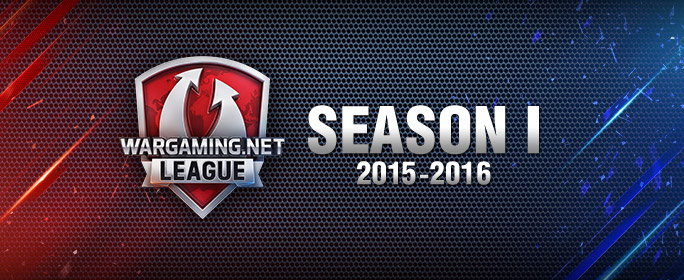 Last season, eLevate shocked the likes of I Love Lamp and The Cunninghams to end up WGLNA champs.
Is a repeat in their future?
We should get a good indication of just how strong the new lineup is right out of the gate, as the addition of Schoolbus' Arclit, DarkGodZim, and AmarLee might not only make them the team to beat, but might just make them unbeatable. Then again, Game 1 is a rematch against Season 5 runner-up, I Love Lamp, a young team looking to prove that their fantastic finish wasn't a fluke, as they attempt to establish themselves once again among the elite teams in the league.
But the eLevate vs. Lamp matchup isn't the only reason to check out the WGLNA Week 1 kickoff, as the league also introduces new casters and a new way to watch the action into the mix.
First off, the announce team now consists of former Fulcrum Gaming/Fnatic captain, David "Nagatron" Williams serving as analyst with newcomer Christian Toma on play-by-play.

Also new to the Tanks scene is Battleviewer.com. The site is now home to all things WGL, including streams from North America, Europe, Asia, and Russia. Not only is this the best place to watch the hottest action live, but you can also watch replays of the best WGLNA streams from around the world. You'll now be able to easily check in on teams like Na'Vi and HellRaisers in order to get a better fix on the most innovative strats being played around the globe.
Finally, this season provides the opportunity for fans to become more immersed in the action than ever before thanks to Fantasy Tanks. That's right, Fantasy eSports is here, enabling everyone to pick a team of their favorite pros, then win prizes like a Type 59 or 10,000 based on how well your team scores in categories ranging from damage dealt to CAP points. And with prizes being handed out nightly, quarterly, and at the end of the season, it's never too late to sign up and play! The site also serves as the new home of statistical analysis when it comes to the WGLNA, as you'll be able to see a breakdown of individual team and player stats like never before.
Add to that a new map pool (Steppes, Lakeville, Ruinberg, Mines, Himmelsdorf and Ghost Town), an increase in the overall prizing to $300,000, and a reduction in teams from 16 to 12 in order to heighten competition across the entire schedule, and this season promises to be the most intense in history.
Check out the schedule below for a rundown of this week's broadcast games.
| Date | Match-Up | Time |
| --- | --- | --- |
| Tuesday, June 23 | VERSUS | 5:00 pm PT |
| Tuesday, June 23 | VERSUS | 6:00 pm PT |
| Tuesday, June 23 | VERSUS | 7:00 pm PT |
| Tuesday, June 23 | VERSUS | 8:00 pm PT |
| Thursday, June 25 | VERSUS | 5:00 pm PT |
| Thursday, June 25 | VERSUS | 6:00 pm PT |
| Thursday, June 25 | VERSUS | 7:00 pm PT |
| Thursday, June 25 | VERSUS | 8:00 pm PT |