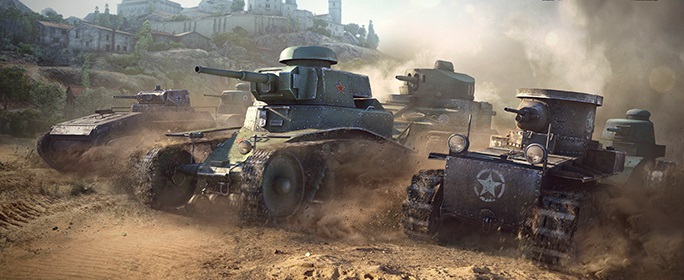 Weekday Warfare is Wargaming's newest tournament series, catering to South American or early-bird commanders looking for all the action of a Skirmish, but at a much more feasible time.
Sick of seeing the same tanks on every team in every tournament you enter? Then Weekday Warfare 25 is here to spice up the strats as this 3v3, tier VIII firefight comes with the special stipulation that every team must bring one of each type of tank (heavy, medium, TD) to the battlefield! Add to that the 10,000first place prize, and this is one Malinovka Encounter that promises to be intense!
Registration opens June 28, with July 5 serving as the final day to submit your team for tournament approval.
Enter today for your chance to prove you have what it takes to fight against the best Tankers from across North and South America.
Matches begin at 15:30 PT (18:30 ET).
Group Stage Round 1:

July

6

Group Stage Round 2:

July

7

Group Stage Round 3:

July

8

Group Stage Round 4:

July

9

Group Stage Round 5:

July

10