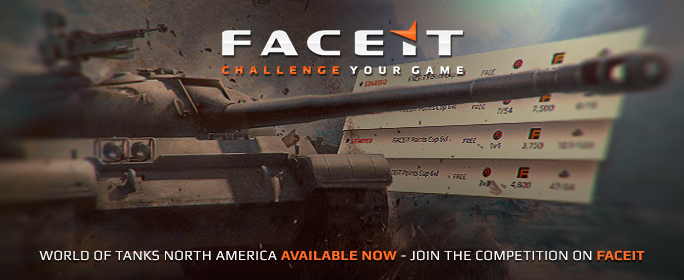 ---
18th Anniversary Tournament (August 15-28)
Wargaming is coming of age this year -- celebrate by proving yourself in a tier VII 5v5 tournament!
Registration Ends: August 15, 11:00 PT / 14:00 ET
---
Platournaments (August 9, 11, & 13)
Bring a three-person platoon (tier VI) for even more prizes in one-day "Platournaments!" Wreck enemy Platoons on Lakeville August 9, Fiery Salient August 11, and Erlenberg August 13.
Registration Ends: Each tournament day, 11:00 PT / 14:00 ET
---
1v1 Throwdown (August 11 & 13)
You don't need a team to earn prizes! Sign up solo and put your skills to the test against other solo tankers for Gold prizes. August 11 features all tier IV vehicles, and August 13 accepts only medium tanks (tier VII max).
Exclusively in the medium tank tournament: take on WGA's own MeatheadMilitia for your chance to win a Type 59! Bring it. Congrats to Vipsanius and chucristian for beating him in the tier IX tournament on Thursday!
Registration Ends: Each tournament day, 11:00 PT / 14:00 ET
---
Map Exhibition (August 11-14)
This Clan-only tournament brings tier X, 14v14 action to Pilsen for intense battles and amazing rewards!
Registration Ends: August 11, 09:00 PT / 12:00 ET
FACEIT
Play World of Tanks on FACEIT starting August 10! Players can engage in daily tournaments and ladders, alone or with friends, and earn FACEIT Points along the way. Players can even use these points to earn hardware, in-game items, Credits, or real cash.
FACEIT's platform uses automated management technology to allow for swift, controlled competitive gaming. It lets players, organizers and communities create and run their own competitions with almost no human intervention.
The first FACEIT tournaments start on August 13. Join now!