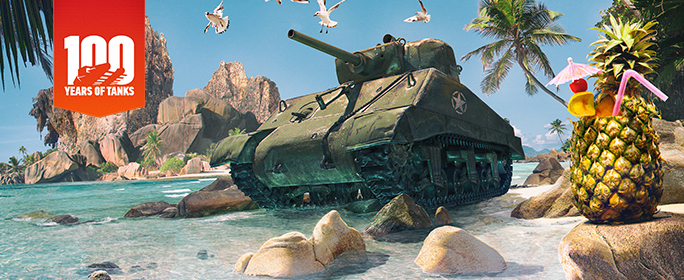 ---
Platournaments (July 26 & 28)
Bring a three-person "Summer Play" Platoon (tier VII) for even more prizes in one-day "Platournaments!" Wreck enemy Platoons in Encounter mode on Ruinberg July 26, and Widepark July 28.
Registration Ends: Each tournament day, 11:00 PT / 14:00 ET
---
Call To Arms (July 30)
Unite your Clanmates in an epic one-day tournament for honor, glory... and Gold! Join the Champion Tournament for tier VIII action, and for you top dogs in tier X, go for the Absolute Tournament!
Keep in mind, your entire team must belong to the same Clan.
Registration Ends: July 30, 11:00 PT / 14:00 ET
---
Artillery 1v1 Throwdown (July 30)
Yeah, that's right, we said "artillery 1v1." No one to spot for you --just take a tier III self-propelled gun to Mittengard, then seek and destroy the gun on the opposite side. If nothing else, it's sure to be exhilarating!
Registration Ends: July 30, 11:00 PT / 14:00 ET