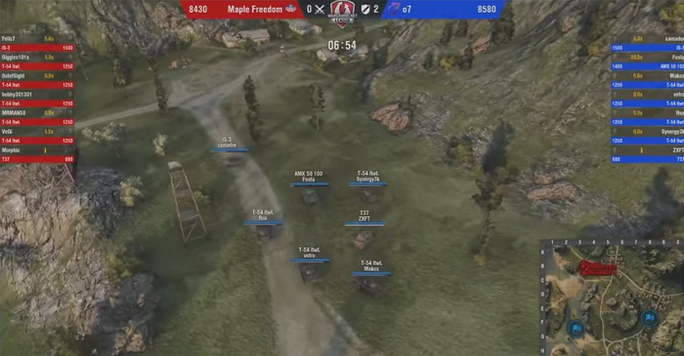 Two of Season 1's surprise teams square off Thursday night, as o7 takes on Team Refuse in a match that will have a significant impact on the WGLNA standings (8pm PT, BattleViewer.com).
Can Team Refuse hold on to their top spot, or will it be o7 who makes the jump from third place to the front of the pack?
"It all comes down to map picking," says o7's William "Fostakid" Foster, the 21-year-old team captain who hopes to lead his team to victory. "We're two pretty even teams. We play a similar style, but I would say Refuse is a little more passive than us. If we get the maps we want to play, I say we win 5-2, if they get the maps they want to play, they'll win 5-2. We'll see how it goes, but my guess is it goes 5-2, one way or the other."
Wargaming's Jon Robinson sat down with Fostakid earlier in the week to get his thoughts on everything from Season 1 to relegation. Here's what he had to say.
Wargaming: You guys have shot out to a hot start and currently sit in third place. What's been the biggest difference between your team from last season (Full Potato/FEAR) and what you guys are doing now with o7?
Fostakid: We're not really the same team at all. Only half of our team was from FEAR/Full Potato, and if anything, we're more of an OTTER team from the OTTER Clan. Of the four new players we added, three are from OTTER, and the fourth is probably soon to be. So we kept the core group from last year, but the core isn't even necessarily the starters for our new team, so it's tough to compare, especially since the four new guys all start. It's just a different setup, but it's been great.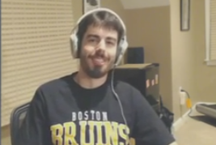 Wargaming: What's been the secret to your successful start, then?
Fostakid: We're surviving on our skill. I would say that's the main component. A lot of guys on our team are certainly some of the better players in World of Tanks, and the new players who we picked up, they never really played in the Gold League, or even the Silver League, but they've been able to get a grip really quickly for us and they're carrying us right now. It's been hectic for them, having to jump right in the deep end and play at this high of a Tank level, but everyone has done a really good job.
Wargaming: It's funny because, eLevate signed three players from Schoolbus, #RU grabbed someone from Na'Vi, and you guys countered by getting four players who have never been in the league before, and you're out there holding your own.
Fostakid: Funny how it all worked out. I played from Scotland last season while I was studying abroad, and I can tell you first hand, the ping isn't great, so I'm curious to see how this plays out. It's not easy. You can still play, but you're certainly at a slightly lower level than you would be otherwise. Obviously, they're doing well enough, but if they were playing from North America, I'd love to see how good they'd be then.
Wargaming: You guys are in third place, but nobody seems to talk about o7 when it comes to predicting the playoff teams. Are you guys the most underrated team this season?
Fostakid: No, and I'm happy about that because I don't really care for the attention. We're up toward the top, sure, but we've had an easier schedule than most to start. We got to play #RU before they had Ec!ipse, we played Maple Freedom, who is not looking so strong right now, and when we played Synrgy, they were really struggling. All of this really worked in our favor and helped boost us in the standings, so that's why I don't think people see us as a top team even if we're toward the top of the standings. I think most people see us as more of a sixth-place team. The next few matches will really show where we stand, though, as we play Refuse and eLevate. I don't really think we're underdogs at this point, as everyone knows we play to win. We beat #RU pretty easily, but then they went on to smoke eLevate, so it should be an interesting match-up when we play eLevate next week (July 23).
Like I said, I don't think anyone sees us as a second or third place team at this point, and I don't necessarily see us that way either. That's not what this season is about for us. This season is about getting our feet wet and getting all of our new players experience playing in the league. We have our sights set more on next season. That's the season that counts more in terms of getting to the Grand Finals, points-wise, so I'm just trying to get us all prepped for next season. Anything can happen, so you never know how we'll finish, but the way I look at it, the most important thing for our team is to get that experience playing together in big games. If we win now, that's great, but I don't think anyone is expecting us to finish in the top two or three.
Wargaming: You mentioned how you beat #RU so easily. What was the key to winning that match?
Fostakid: I think they've gotten a lot better since we played them. They weren't that strong on Himmelsdorf, but Lakeville was pretty even. They really surprised us in one match to pull out a win in Lakeville, but in Himmelsdorf, we controlled the map easily. They were pretty sloppy, and I think playing against us on that map made them realize that they needed to work on their reaction time in Himmelsdorf, and I think they have that down now. Ec!ipse will be a big help moving forward, especially when it comes to making calls. They should only keep getting better as Ec1ipse brings them all up on the meta.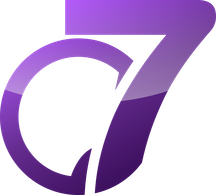 Wargaming: When you look around the league, who do you see as the Final Four when it comes to title contention?
Fostakid: I think High Woltage Caballers is biggest guarantee to be there. They've already beaten two tough teams in Noble and ourselves, so I think they can give away a match coming up and still finish in the top two. I also don't see how eLevate wouldn't be in the Top 4 at the end of the season. They are so well organized, and they have such great strategy-based movements … I think they do that better than anyone else. I'll pick #RU and either Refuse or Noble for that fourth spot. It's close, but Refuse has a tougher schedule remaining than Noble, so that works in Noble's favor.
Wargaming: We're at the halfway point in the league right now. Who do you see as the WGLNA MVP so far this season?
Fostakid: I think MVP is a tough award to give because you don't always know what's going on behind the scenes, call-wise. Taking everything into consideration, though, I think you can pick out Arclit from eLevate as MVP for the first half. He's been solid stats-wise, but he's definitely bringing a lot in terms of strategic movements, and that has gone a long way in terms of helping eLevate gain an advantage over other teams. I don't see MVP as strictly a skill-based award. MVP needs to consider information and cohesion as a team, and to me, that's what makes Arclit the most valuable player so far this season.
Wargaming: If we made you WGLNA Commissioner for the day, what would you change about the league?
Fostakid: I'd change the relegation format. I think too many teams get dropped right now, and it doesn't really let teams develop a history or a story with the fans. Too many teams are either removed or at risk of being removed due to relegation matches, and that's a big problem with the league. I'd be up for one Open Qualifier spot for a super pub team like High Woltage Caballers to make it in, but they should definitely cut down how many teams make it in through Open Qualifiers. Last year, FEAR placed seventh in the season, so I think we should have still had a spot. We ended up blowing it in the playoffs, but we were still auto-relegated out, which I thought was ridiculous. I understand that with the format, they were cutting down from 16 teams to 12, but when you finish seventh in the league and make the playoffs, you shouldn't have to fight your way back into the league through quals.
I think they should also switch the Silver League qualification to where only the top team receives an auto bid into Gold. I think second and third place in Silver should receive relegation matches. That makes the third place consolation match more important, and it also makes the first place match more meaningful because only the first place team would earn the single auto-entry into Gold. So that's what I would change. More relegation matches, and less auto-removal from the league. There's so much fear amongst all of the teams and players already, where if you're toward the bottom of the rankings right now, you're already thinking you might not even be in the league next season. It's a big burden on players, and it's not easy to get back in the Gold League.
I'm even amazed that we made it back in. It was really hard for me to fill out a team even to compete in Open Qualifiers. I asked like 12 guys, but I got so many negative responses or no responses at all because we had to earn our way back in, and people didn't want to join a team that might not even make it into the Gold League. People don't want to work, they want to take the guaranteed spot, and that is what happened with Fatcrobe and Warbander. They both left our team because they got guaranteed positions with Lamp at the beginning of the season. We took Warbander back in, though, which I think is a solid move on our part. But the constant removal of teams doesn't develop the league enough. There's just too much rotation. Nagatron is really about building stories this year through his commentary, but it's hard for fans to get attached to teams if they might not even be around a season from now. In any professional environment, teams are going to struggle, and I get that, but it's just so hard to form a team once you're out of the league. I spent a solid two and half weeks scrambling to form a team. That's what makes it so amazing, not just that we're here right now, but that we're playing for a shot at first place Thursday night. I don't think anyone would've predicted that when the season started.
For more on Fostakid and o7, follow him on Twitter: @o7Fosta.